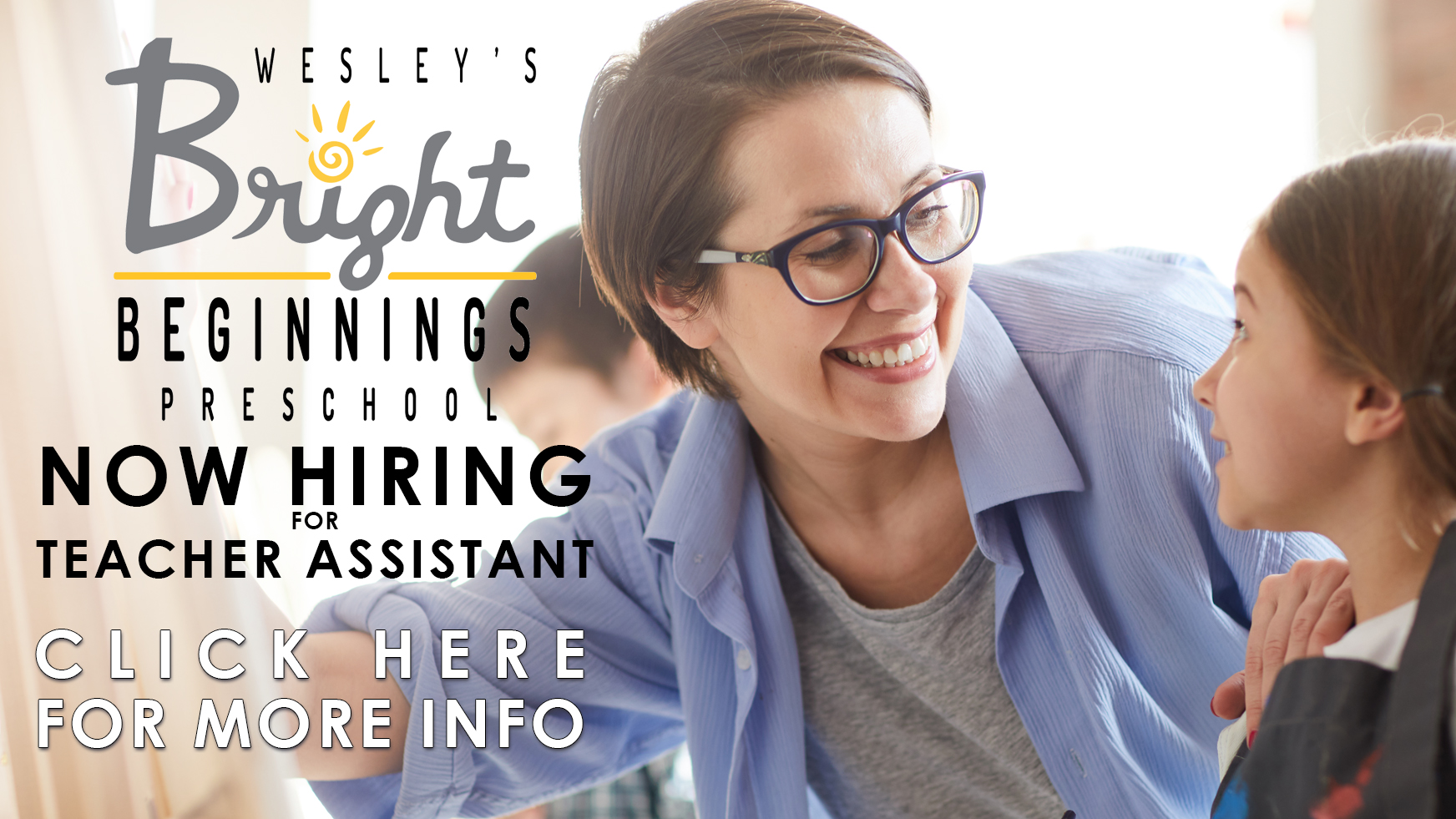 Assistant position
Wesley Bright Beginnings is in need of an assistant for our toddler class (Mondays & Wednesdays) and two day 2's class (Tuesdays & Thursdays).  This position is for mornings from 8:30am-12:00pm.
There is an additional position open for 2's on Tuesdays, Wednesdays and Thursdays from 8:30am-12pm.
Applicant must complete Safe Sanctuaries training, DCFS mandated reporter training, Harassment in the workplace training, CPR, and have a negative TB test. Wesley UMC Bloomington requires a Safe Sanctuaries Education Training and background check for all of our employees.
If interested, please email our Director, Julie Loy, at wesleysbrightbeginnings@gmail.com for more information.