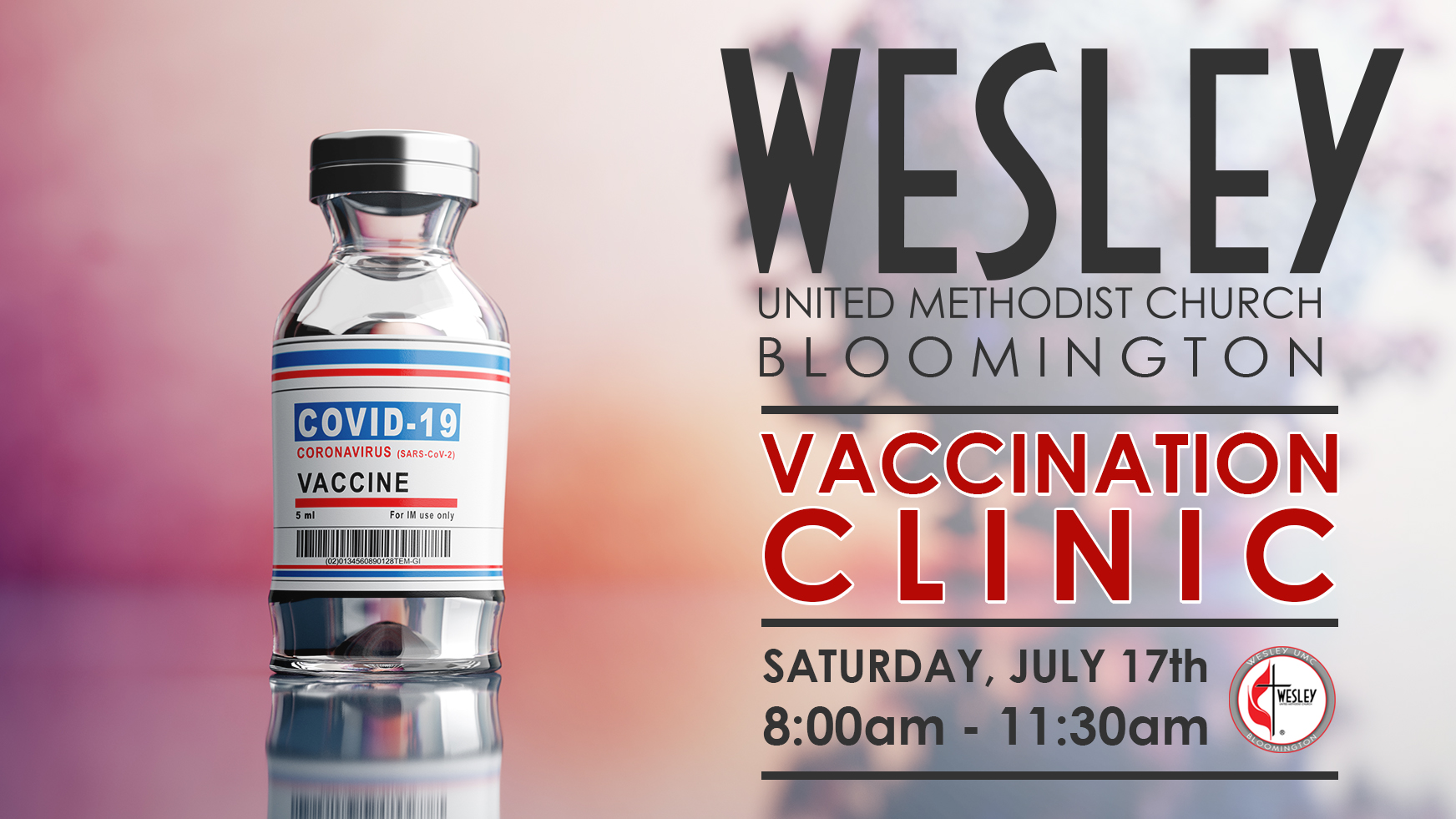 Saturday, July 17th from 8:00am - 11:30am
Wesley West -413 E Washington St. 61701
Wesley United Methodist Church Bloomington in partnership with IEM is hosting a Vaccination Clinic for everyone age 18 and up. We are proud to be able to offer this wonderful service to those who choose to participate. This vaccination is a single shot and will not require any additional visits or additional shots to be completely vaccinated against COVID-19.
In order to protect your friends and neighbors around you, we ask that you adhere to social distancing, wear a mask and please stay home if you are experiencing any symptoms or have been exposed to anyone who has tested positive for COVID-19 in the past 14 days. Please remember to wear a mask at all times when you arrive and Pre-registration is required for this event. Please register below or call Wesley UMC Bloomington at (309) 827-8046 and we will be happy to assist you.
IEM works with government agencies and private sector organizations around the world to improve disaster preparedness, response, recovery and strengthen homeland defense, counter terrorism, public health, cybersecurity, and public agency performance. They build scientific tools and develop data-driven strategies that help our customers achieve measurable results—saving lives, reducing costs, increasing efficiencies, and improving decision making. For more informaiton on IEM and what their mission and history is, please click HERE.
If you have general questions about this event, please contact Colleen Hensley at Wesley UMC Bloomington at (309) 827-8046 (ext. 37)