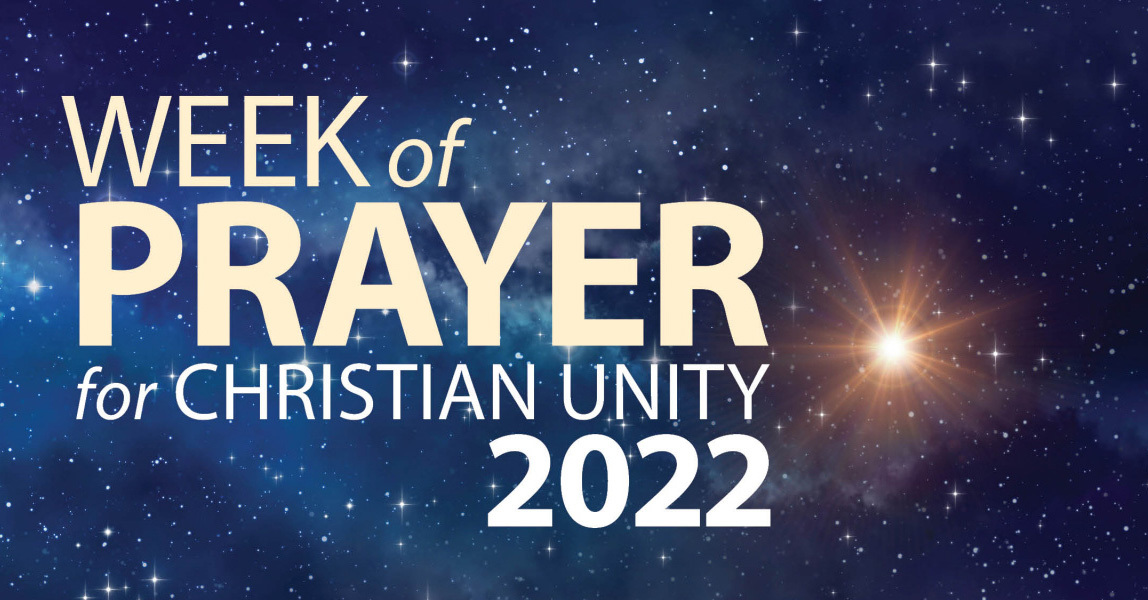 The Week of Prayer for Christian Unity is celebrated every year from 18-25 January in the Northern Hemisphere or around the feast of Pentecost in the Southern Hemisphere. During this week we are to be praying for all who are disciples of Jesus and the well-being of all persons. The theme for the Week of Prayer for Christian Unity in 2022 was chosen by the Middle East Council of Churches, originating with the churches in Lebanon. They took the theme, "We saw the star in the east and came to worship Him," from Matthew 2:2. The theme has to do with Epiphany, coming together and worshiping. Global Christianity will celebrate the gift of unity under the revelation of the star and the Good News that came to us from that day forward. Every United Methodist annual conference is encouraged to participate with ecumenical services of prayer and worship as a statement of our belief we are "a part of the church universal, which is one Body in Christ" (Article IV of "The Constitution," The Book of Discipline of The United Methodist Church, 2016, ¶4, p. 26). Ideas for participating include:
Using part of the litany during a Sunday morning worship service and teaching about the Week during that service,
Praying for the churches of the Middle East Council of Churches and other Christians around the world during the Pastoral Prayer on Sunday morning,
Organizing a joint online worship service with other local congregations in the area,
Writing letters of prayer and encouragement to those congregations,
Choosing a ministry project your congregation could do with those congregations,
Holding a study during the week about the Week and the year's theme,… By Rev. Dr. Jean Hawxhurst For resources and more information, go to https://geii.org.
Wesley prayer focus for the week of January 18-25, 2022
Tuesday: prayer focus is Church leadership clergy and laity and the IGRC
Wednesday: prayer focus is Families and family with children
Thursday: prayer focus is Children/grandchildren who live away
Friday: prayer focus is Elected officials locally, state positions, nationally and globally
Saturday: prayer focus is Those who do not know God, the employed and unemployed
Sunday: prayer focus is Medical personnel, police, fire fighters, cashiers, truck drivers and essential workers
Monday: prayer focus is Educators or those who teach and those who in all areas of education