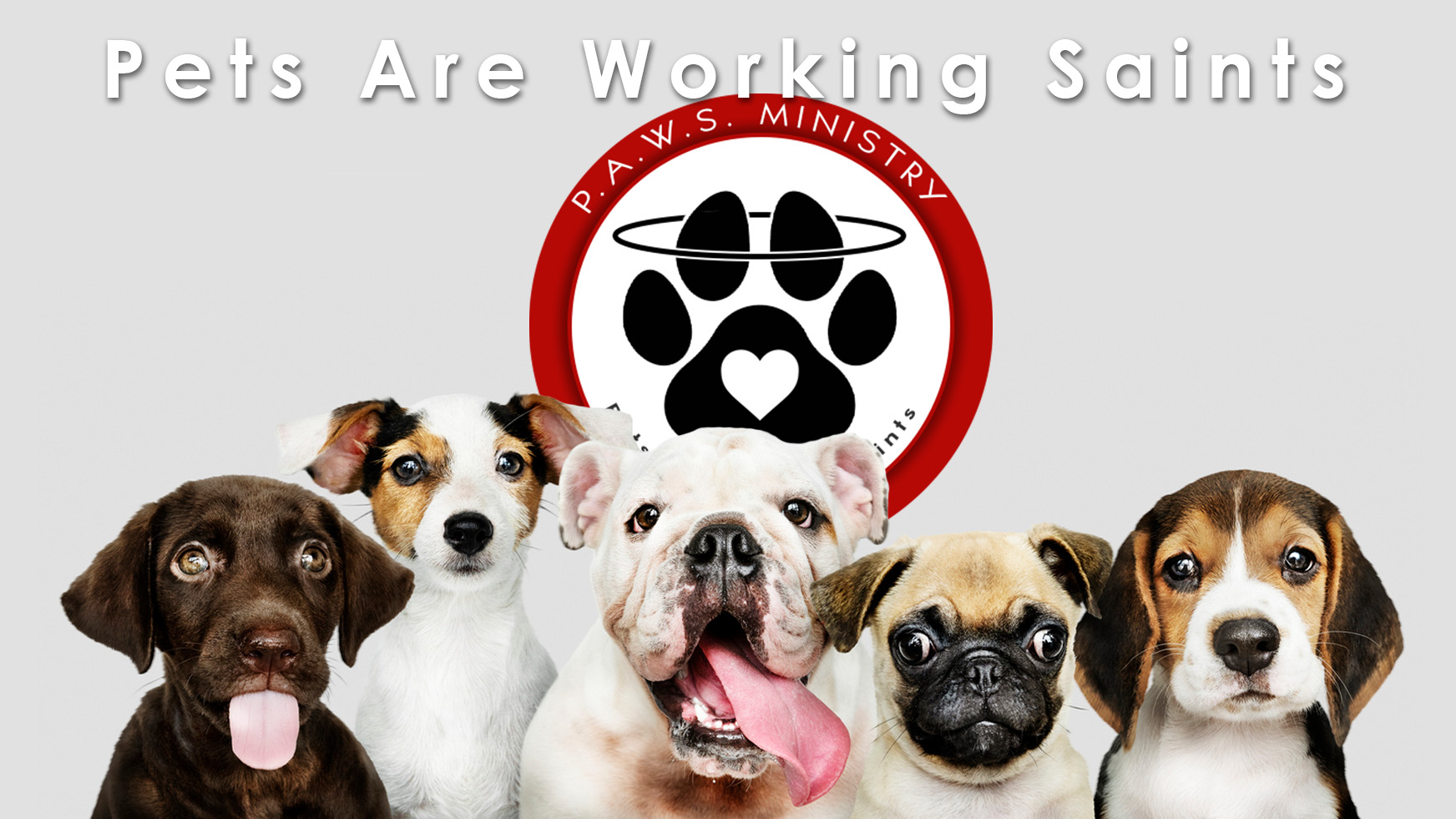 The PAWS Ministry was started many years ago as a means of helping handler-dog teams train to obtain the AKC Canine Good Citizen designation. Once achieved, this allows the teams to bring joy, comfort, and affection to people in the community who are lonely or hurting in some way.
Did you know that spending time with dogs has been shown to reduce anxiety, lower blood pressure and heart rate, and increase endorphins and oxytocin ("feel-good hormones"), in addition to providing numerous other benefits?
Judy Woodburn has had four PAWS dogs who obtained their AKC CGC designation. Her first two PAWS dogs, Kaia and Kyrie, used to go to The Baby Fold, where children who had been well-behaved during the day got to play with the dogs as a reward. Judy's current two dogs, Zeni and Zeta, who also are Certified Therapy Dogs, have been to nursing homes, college residence halls, college final exam week stress-reducing events, as well as going to work with her (Judy is a psychologist) to bring joy, comfort, and affection to her patients and colleagues. The PAWS Ministry is extremely rewarding!!
Since the recent relocation of Gail Scoats, who has lead P.A.W.S. in the past, Judy has decided to move into the leadership role!
Classes will begin on Thursday nights (7-8p.m.) starting on June 16th and will last 8 weeks. Though Judy, like our P.A.W.S. leadership in the past, is not an officially licensed trainer, she has successfully trained four of her own dogs as well as helped several other people train their dogs to become certified therapy dogs.
The goal is to be able to help some more handler-dog teams from WUMC become part of the PAWS Ministry, obtaining the AKC CGC designation and/or the Alliance of Therapy Dogs therapy dog certification.
If you think you and your dog might make a good PAWS team (your dog does need to be social and you will need to show proof that your dog is healthy and current on vaccinations), you are willing to make some visits in the community (ATD requires one visit every three months), or you want more info, please contact Judy Woodburn at or 309-454-7403. Potential teams will be screened before accepted. Class size to around 4-6 dogs, given the space we have available for the meetings.