Andrew Johnson
Join us as we present Andrew Johnson for a beautifully transcendent Pipe Organ Recital
Sunday, June 26th, 2022 at 3:00pm
Wesley UMC Sanctuary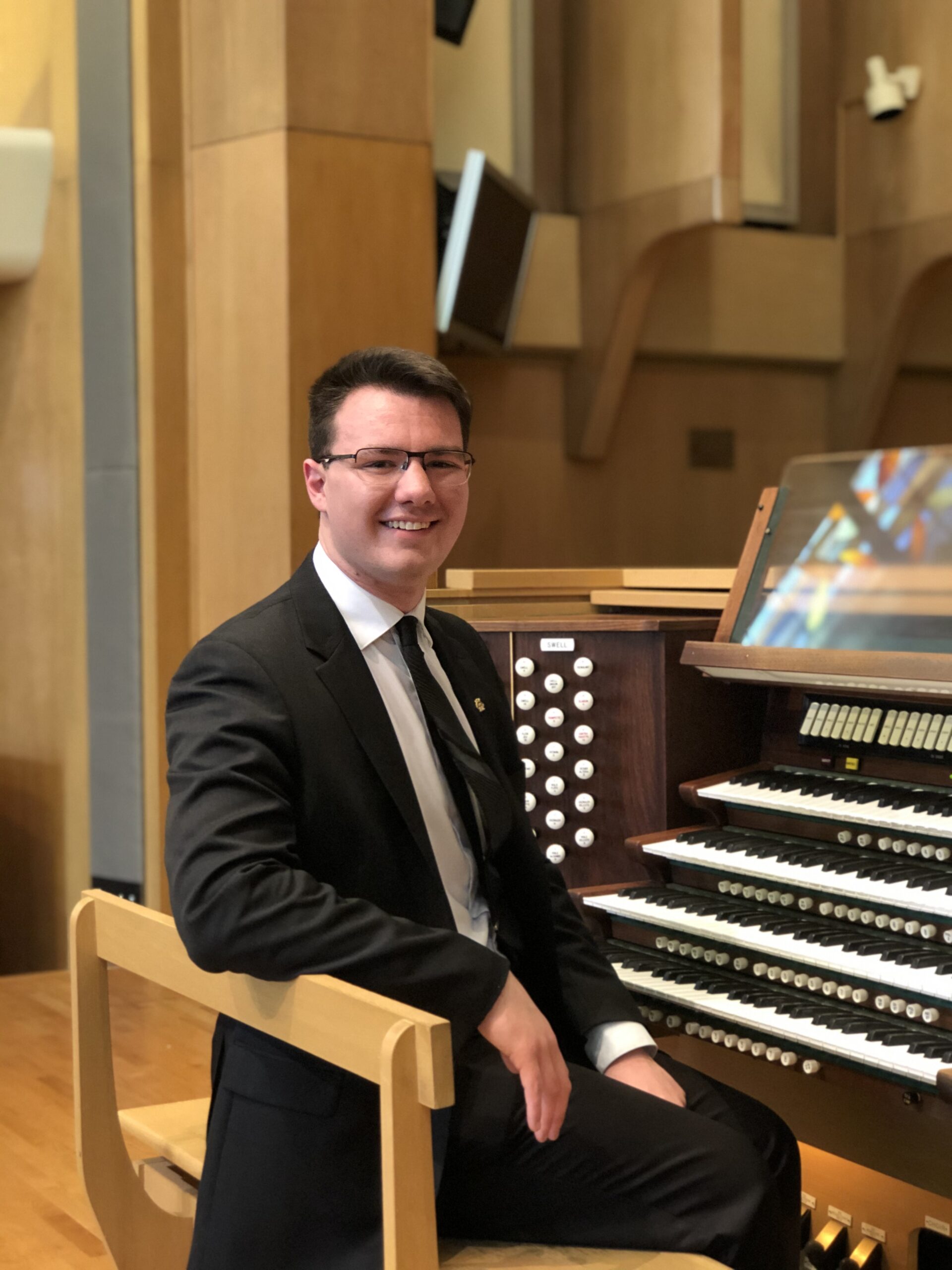 As an organist, pianist, vocalist, composer, and conductor, Andrew Johnson plans to one day teach and inspire the next generation of performers, academics, and church musicians. Andrew holds the Master of Music in organ performance from the Peabody Conservatory of The Johns Hopkins University, where he received the Bruce R. Eicher Prize in Organ. He is currently pursuing Peabody's Graduate Performance Diploma, continuing his studies with Dr. Daniel Aune and maintaining his post as graduate assistant in ear training.
Before moving to Baltimore, Andrew graduated summa cum laude with the Bachelor of Music from Illinois Wesleyan University, where his primary teachers were Dr. Susan Klotzbach for organ and Dr. J. Scott Ferguson for voice and choral conducting. He served as accompanist and assistant conductor for the University Choir and as bass section leader of the IWU Collegiate Choir. The music faculty named him "Presser Scholar" and in 2020 he received the designation of Research Honors in Music for his paper on an organ mass by Jean Langlais, Suite Médiévale: A Guide for Interpretation and Performance. Andrew's research for this project began when he participated in Peabody's organ tour of Paris, during which he studied privately with Marie-Louise Langlais.
Andrew currently serves as organist and choirmaster at Mount Calvary Catholic Church in Baltimore, MD. Before this appointment, he served as organist and chancel choir director at Wesley United Methodist Church in Bloomington, IL and in several other churches across Central Illinois. An active member of the American Guild of Organists, he serves on the National Committee for Career Development and Support and holds the guild's Associate certification. His research has been published in The American Organist magazine and his arrangements are published in the Delta Omicron Songbook.