Donations are needed for WBB Silent Auction!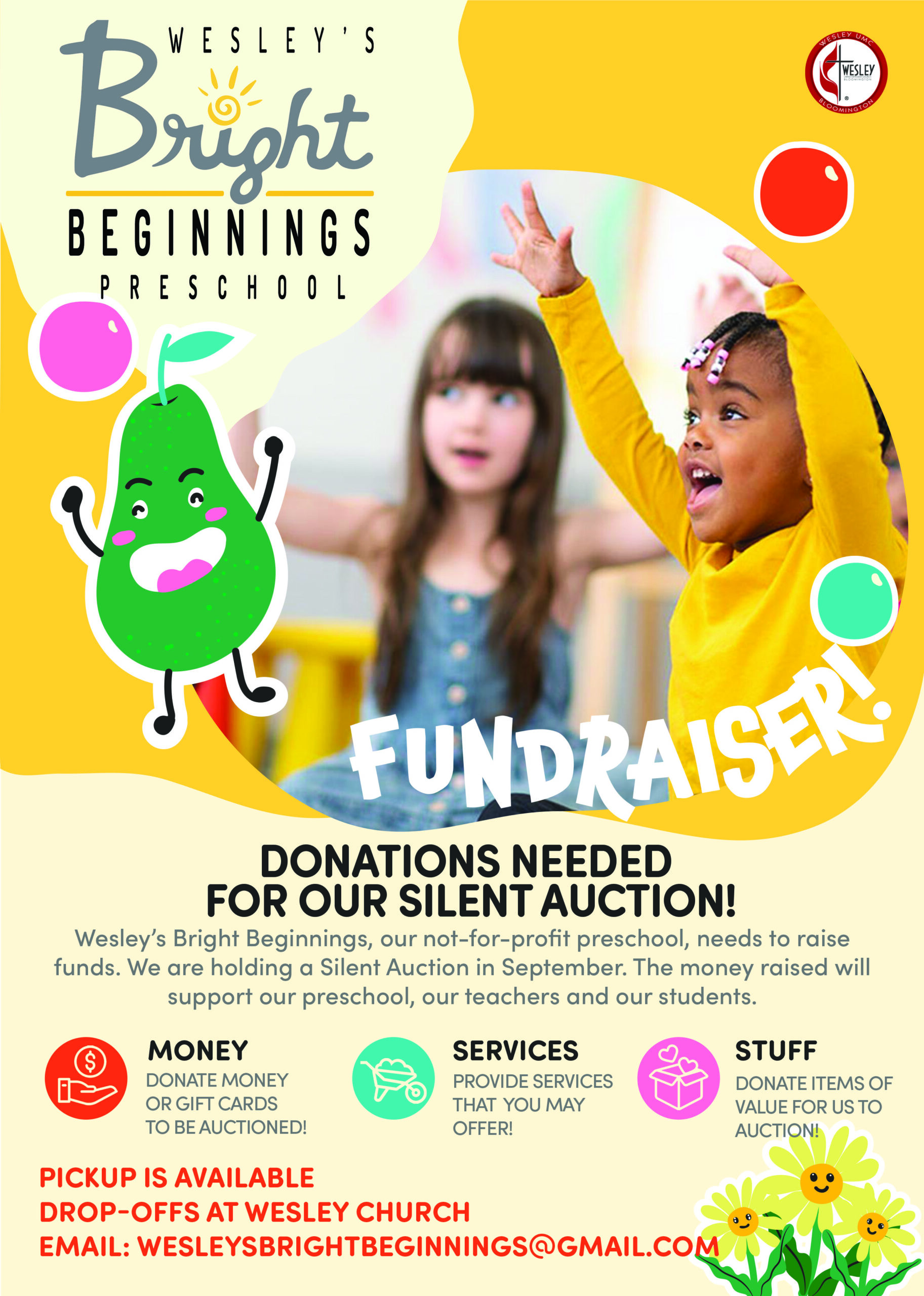 Wesley's Bright Beginnings, our not-for-profit preschool, needs to raise funds. We are holding a Silent Auction in September. The money raised will support our preschool, teachers, and students. We appreciate your consideration for making a donation and bidding on our auction items. Your contribution could be for goods (like a restaurant gift certificate), services (like carpet cleaning), or a fun experience (like gift certificates to a movie). Monetary donations are welcome too!
You may send your donation through email at wesleysbrightbeginnings@gmail.com or by mailing it to the church, ATTN: WBB.
Please contact Diane Yount with any questions; I'd be happy to pick up any donation you would like to make. Donations of goods, services, or a fun experience will be marked as coming from you or your business. Be looking for descriptions of our Silent Auction items in future newsletters, or see the things for yourself on Sunday, September 11th, 8:30 am to 12:30 pm.