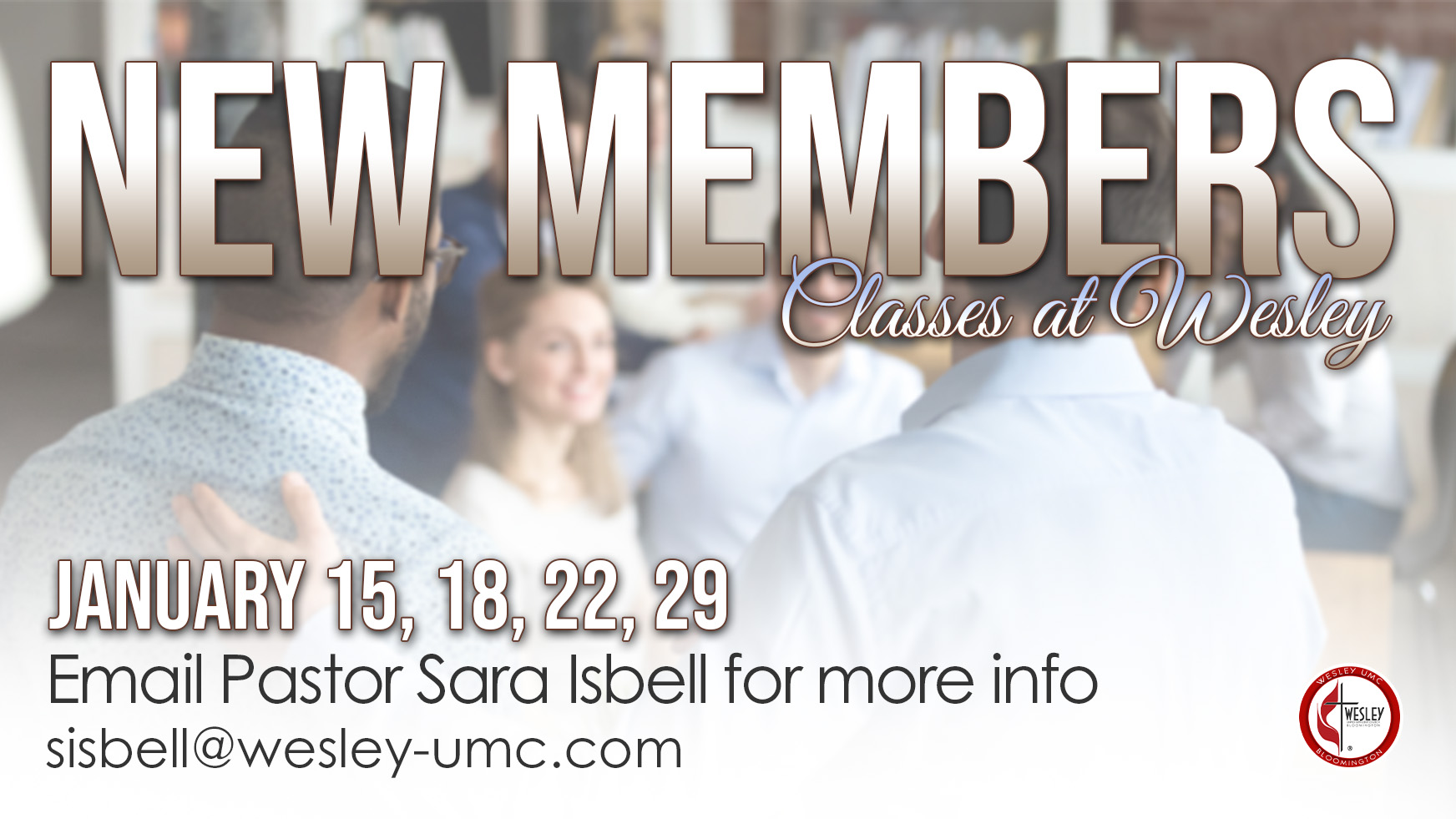 The United Methodist Church is founded on a Wesleyan theology of grace, anchored in Scripture, and based on the life and teachings of Jesus Christ and the continuing movement of the Holy Spirit. We invite all our new friends and family to become Wesley United Methodist Church, Bloomington members! These classes are all held at Wesley UMC Bloomington at 502 E. Front Street. Here are some dates that we would like you to save:
First class was Sunday, January 15
In Wesley Lounge
From 6:00 - 7:00 pm
We focused on getting to know one another – pastors, program staff, prospective new members, and ministry leaders. We each shared a brief version of the journey we've been on up to this point in our spiritual lives and why we have chosen to get involved here at Wesley. Ministry leaders shared about the various opportunities for learning, service, fellowship, prayer, study, etc., and volunteering.
This class was on Sunday, January 18
In Wesley Hall
From 5:15 - 7:00 pm
This session took place on Wednesday at Wesley! Following the Wednesday at Wesley supper, potential new members took a stroll down History Hall and other notable locations within the Wesley church building and heard the story of this vital congregation. After the tour, we visited the Wesley West facility and heard first-hand about the Wesley Paper Distribution and other outreach opportunities at Wesley!
This class was Sunday, January 22
In Wesley Lounge
From 10:15 - 11:15 am
Sunday, January 29
In Wesley Sanctuary
From 9:00 - 10:00 am
During the first service, we will be receiving our new members.