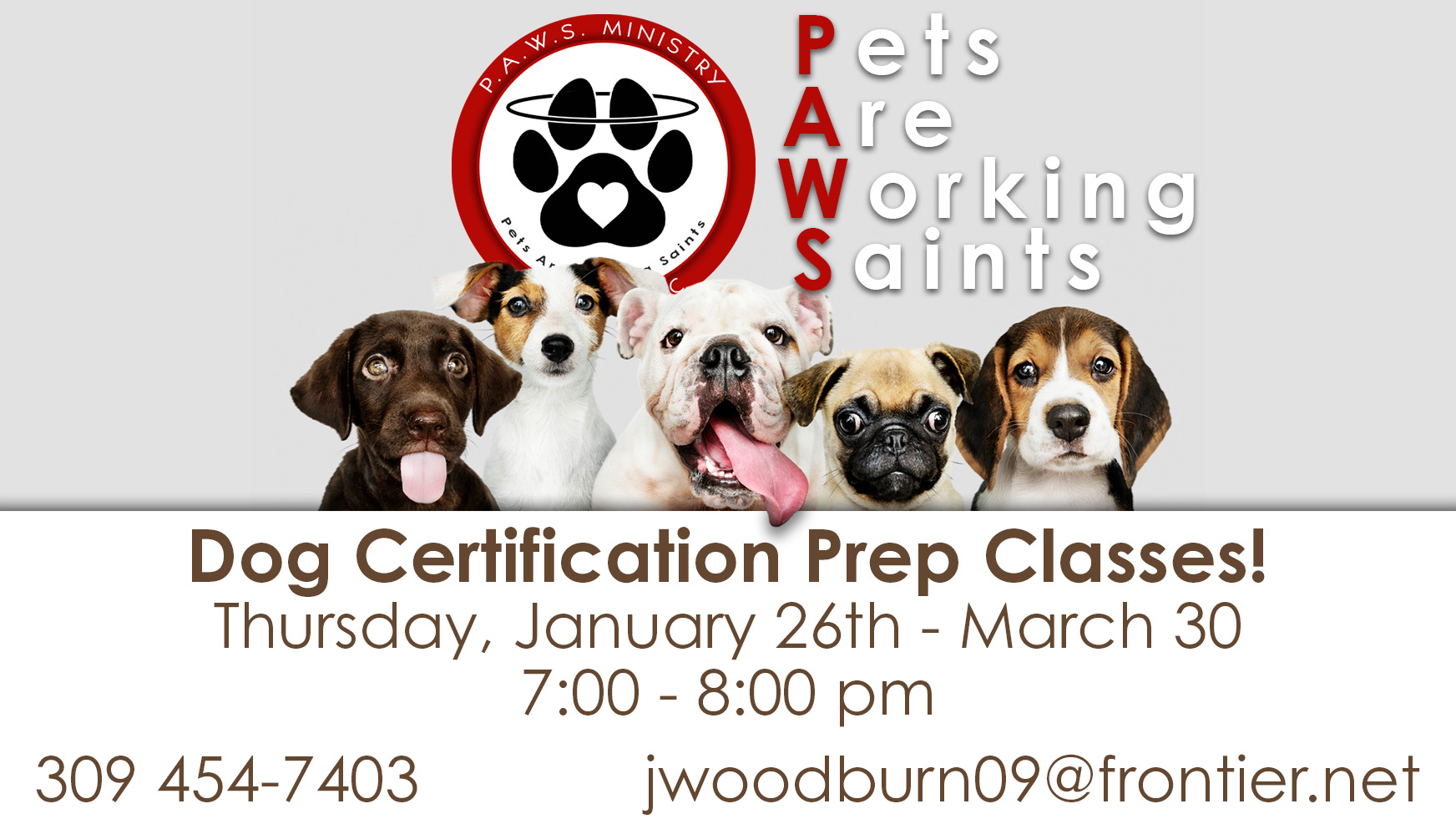 PAWS (Pets Are Working Saints) CLASSES
STARTING SOON!!
The PAWS Ministry involves humans/handlers and their dogs ministering to WUMC and the community by visiting people who have difficulties in life and need a warm, fuzzy interaction to bring them some joy and make them smile.
The PAWS Ministry training classes will start again on Thursday, January 26th, 7-8 p.m., in the choir room at WUMC, and it will meet every Thursday until March 30th. We will work on training the dogs to test for the AKC Canine Good Citizen Designation and the Alliance of Therapy Dogs certification. This helps us ensure that dogs are healthy, social, well-behaved, and fit for the PAWS Ministry.
If you and your dog are interested in participating, please sign up below! For more information, please contact Judy Ronan Woodburn at 309-454-7403 or jwoodburn09@frontier.com.