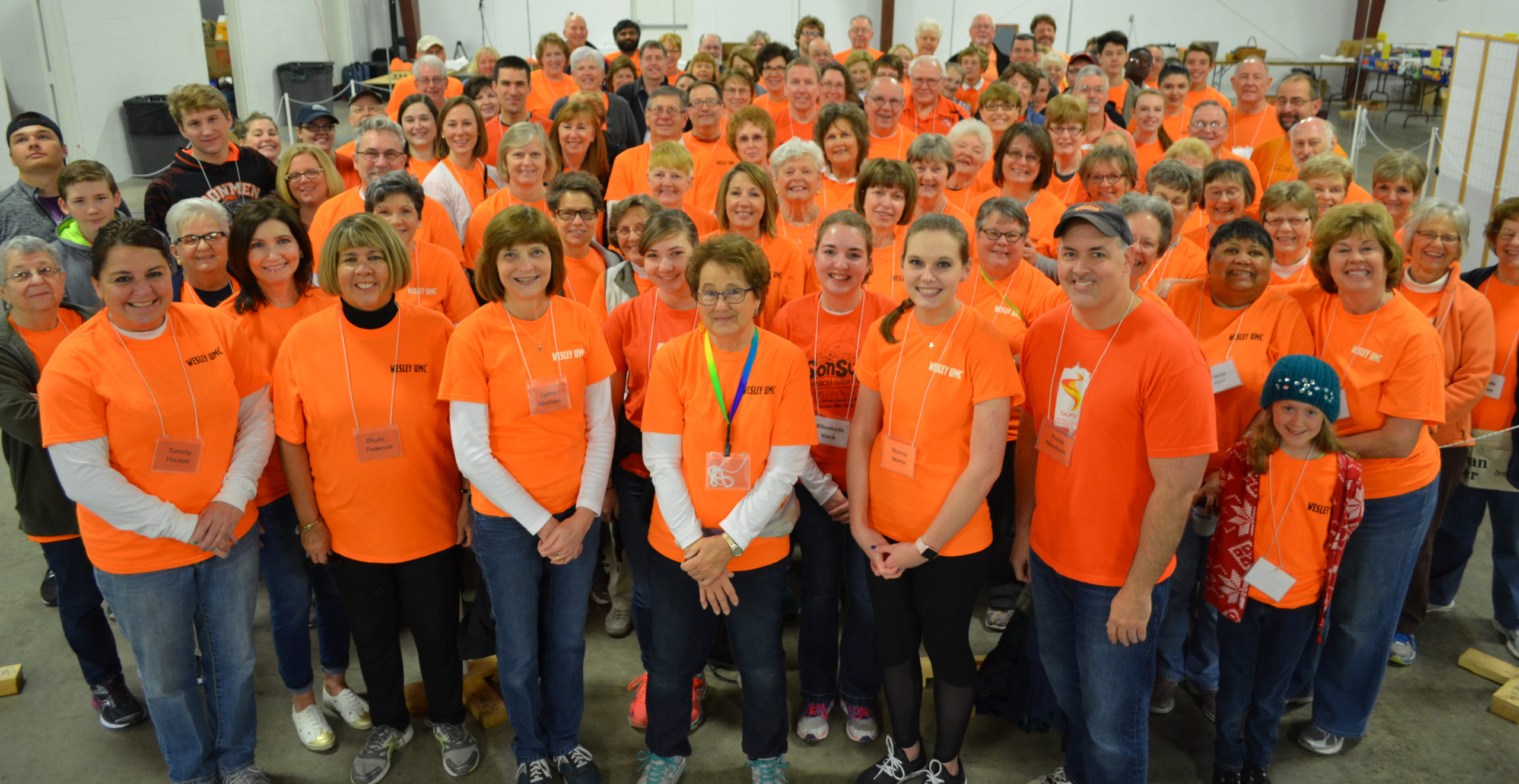 It's time to start cleaning out your basements and closets!
Your 2023 Rummage Sale Chairs are pleased to announce that our Annual Rummage Sale is just around the corner! This Wesley tradition has a rich history of providing much-needed community fellowship, supplies, and necessary funds for our United Women in Faith, Jubilation Youth Choir, and Surge Youth Group.
Please mark your calendars for Monday, April 17th, through Saturday, April 22nd.
Times for dropping off your donations at the Interstate Center are:
• Monday, April 17th, from 12-9:00 pm
• Tuesday, April 18th-Thursday April 20th, from 9:00 am- 9:00 p
• Donations will not be accepted on Friday, the 21st.
• The sale will take place on Saturday, April 22nd, from 8:00 am-2:00 pm
• Bag sale starting at 1:00 pm.
If you want to donate furniture to the sale and need help getting it to the Interstate Center, you can contact Chuck Knudson at (309) 838-1182, who will coordinate pick-ups the week of the sale. Please get in touch with Chuck before noon on Tuesday, April 18th.
As members of the Wesley UMC family, please consider volunteering your time and donations to this particular ministry of our beloved church. Below you will find a form that can be filled out for your convenience.
This year, we seek help from individuals willing to do the following tasks. Please sign up!
We will not be coordinating our sales with Second Pres like last year. Since we will not be sharing the Interstate Center with them, we will need extra Wesley hands to set up and take down the week of the sale.
We are also learning that many agencies we donate our remaining items to after the sale can no longer come to the Interstate Center to pick up the items. Therefore, we will be primarily responsible for transporting donations after the sale. If you have a truck, you would be willing to use to help move donations; we could use your help!
We are looking forward to another great year serving the community together!
-The 2023 Rummage Sale Committee Chairs
Stephanie Peterson, Diane Yount, Kelsey Ross, Jennifer Schottland, Brenna Martin, and Stephanie Hoy