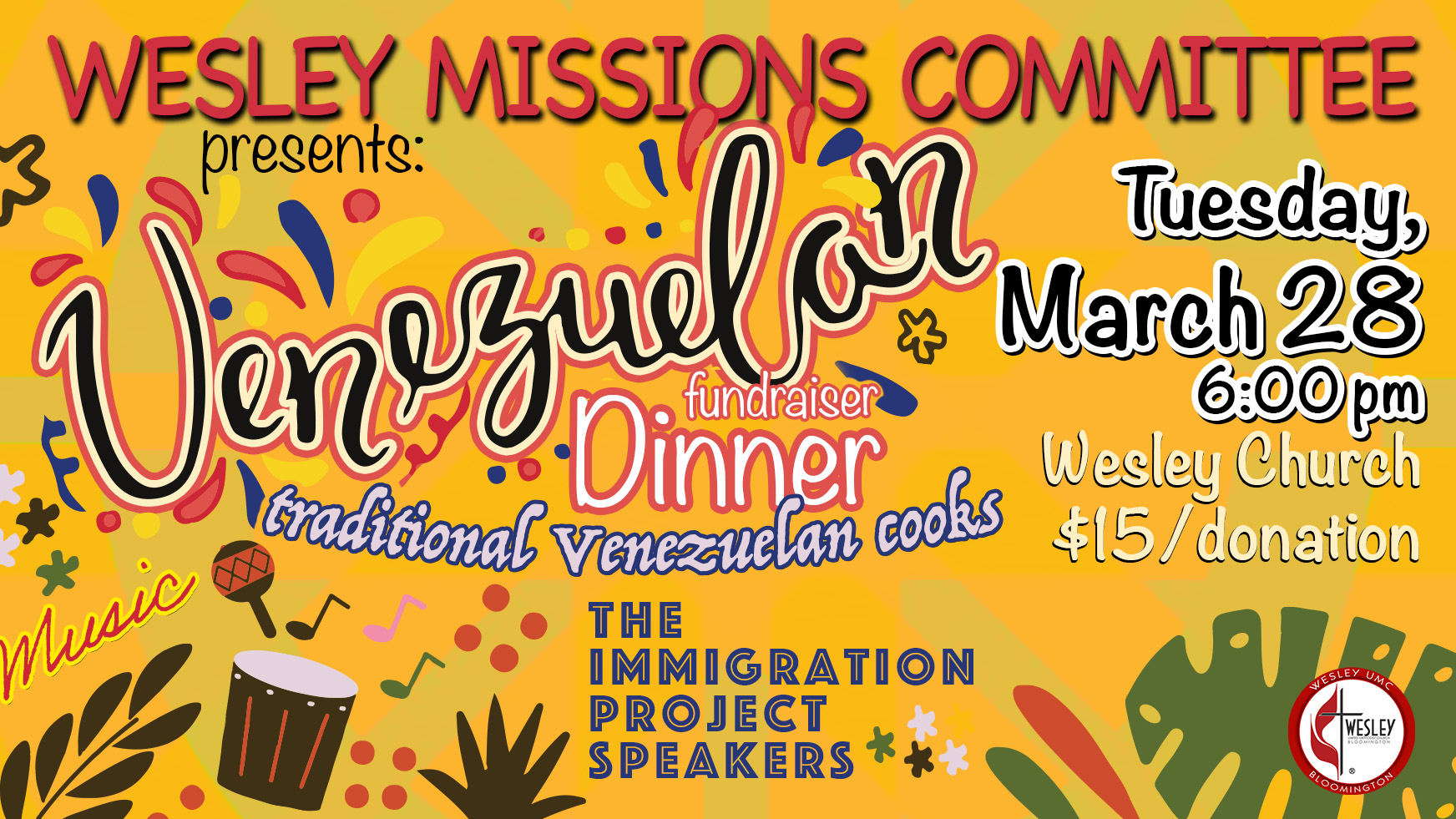 Tuesday, March 28 at 6:00 p.m.
$15 ticket donation for dinner.  All proceeds will go directly to those who are resettling here in our local community. Opportunities for additional giving will be offered.  There will be a  limit of 150 tickets.
The evening will include opportunities to learn more about the culture and people of Venezuela through a traditional meal (cooked by a team of Venezuelan and U.S. cooks), displays, and music.
A short program will include stories from those who have immigrated here from Venezuela and information about the services The Immigration Project provides.
Tickets can be purchased at the Main Office at Wesley Church
or by contacting Susan Deason at (309) 838-8024