Wesley Distribution Ministry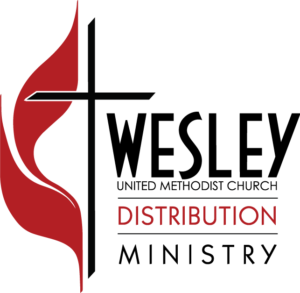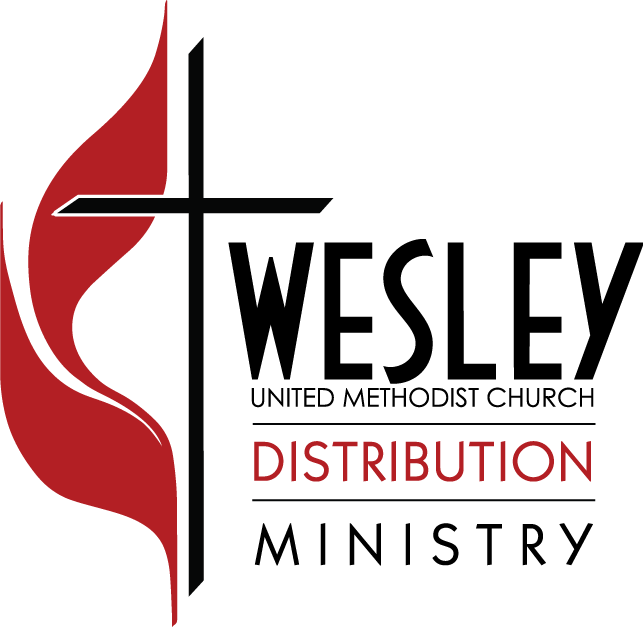 "We opened up our first distribution in January 2018 to anyone in need. We had 24 families visit our first distribution and we are now proudly serving over 450 families. And we anticipate the ministry growing even more." - Karen Daudelin, Wesley Distribution Ministry
Wesley United Methodist Church, in partnership with the Midwest Food Bank, mapped out a way to provide household paper products for families in need through the Wesley Distribution Ministry. Low income families were initially made aware of this program, a no-cost paper pantry open to anyone in need, through local social service agencies and social workers/family coordinators in Unit 5 and District 87. The Wesley congregation continually collects paper products including: paper towels, toilet paper, diapers, wipes, and paper feminine hygiene products for monthly distribution. Drop-off of paper products can be placed in the bin across from the Garden Room
The Wesley Distribution Ministry is held the third Saturday of every month from 9:00 AM to 11:30 AM. 
Collected paper products are available free at Wesley UMC's smaller annex, Wesley West, located at 413 E Washington Street, Bloomington, across McLean Street and just west of the church. The entire church is involved in collecting products, donations, and others who want to give their time. All Wesley members have the opportunity to particiate and serve. Join us as we continue to increase the impact of the Wesley Distribution Ministry and move forward with plans for the expansion and improvement of this facility for the better of our community
Wesley West is located on the corner of McLean and Washington Streets, across from Wesley United Methodist at 413 E. Washington, Bloomington, IL. Parking is available around the Wesley West building and in all Wesley UMC Bloomington lots. Karen Daudelin is the Wesley Distribution Ministry Coordinator and she can be contacted at kpdaudelin@frontier.com.
THIS MONTH AT WESLEY DISTRIBUTION MINISTRY
Giving items to the Distribution Ministry is a wonderful and generous way to show how much you care about our community. On your next trip to the grocery store, pick up one or two of the items listed below for the Distribution Ministry and become part of the solution for hardship in our neighbor's lives. Drop-off of paper products can be placed in the bin across from the Garden Room
LIST OF WHAT WE CURRENTLY NEED (UPDATED 11/29/21)
Diapers sizes Newborn, 5, 6, 2T-5T all sizes of Goodnites
Bars of Soap
Facial Tissue
Toilet Paper

We will be giving out Hams and Turkeys along with the food boxes.  Anyone wishing to purchase a ham or turkey can do so by sending a check in the amount of $12 per ham/turkey with WDM/Ham/Turkey on the memo line or through WUMC online payment system.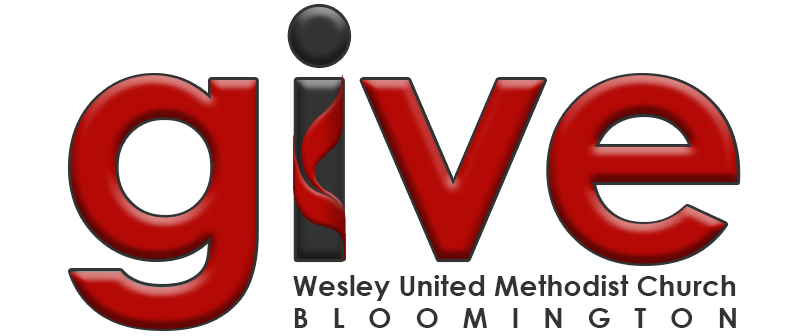 The Wesley Distribution Ministry is held the third Saturday of every month from 9:00 AM to 11:30 AM. 
https://wesleyumcbloomington.org/action-team-ministries/Helping with the Distribution Ministry is a great way to show first hand how much you care for your community. If you have a group who would like to help, please click on the date or dates you would like to offer a little time to and fill out the convenient form to join in on our efforts! WE NEED 35+ VOLUNTEERS/MONTH!
Saturday, November 20 - Distribution Day!
Saturday, December 18 - Distribution Day!
Saturday, January 15 - Distribution Day!
We are always looking for help on the third Saturday of each month with our great team of Wesley members and friends. Join our Action Team of Volunteers and be a part of what makes Wesley UMC Bloomington so great- YOU!
At our last distribution, we had 32 volunteers and nearly 325 families were served.   We encourage anyone who knows of a family in need to contact Karen Daudelin to arrange a pick-up time.
A note from Karen
Thank you for your continued support of this vital ministry serving hundreds of families monthly.  Please spread the word about WDM and the need to organizations you belong to and your friends and neighbors.  You might be surprised how many of them want to help.  A member of my Zumba class told me she'd bring me paper products each month because she has been wanting to do something for someone in need and this ministry answered her desire to help.  I love to tell our story and to know that people love to hear it.  Spread the word.