CONTEMPORARY BULLETIN (main .org/contemporary page)
Thank you for joining us today with your SmartDevice! We are working hard at continuing to make our services as convenient as possible for you and your family here at Wesley United Methodist Church Bloomington. Scan the QR Code every week in-person, or simply bookmark this page in your device to have all of the information you need for each service. We love hearing from you so please feel free to contact us at the bottom of this page any time with your thoughts. Enjoy your service and thank you for joining us once again!
Wesley United Methodist Church – Bloomington, IL
Homesick for HOPE
11:30am, November 28, 2021
Here For You (Jesse Reeves, Matt Maher, Matt Redman, Tim Wanstall) 
Wesley Praise Band
Come Thou Long Expected Jesus 
Wesley Praise Band
Advent Candle Lighting Liturgy
Molly, Sarah, Mary, and Brian Baker 
A: We hope for a world where all are fed. 
B: We hope for a world with more bridges than walls. 
A: We hope for a world with wide open doors. 
B: We hope for a world with contagious laughter. 
A: We hope for a world where trees grow tall and creeks run clean. 
B: We hope for a world where all people feel at home—in their bodies, in the church, in their physical homes. 
 A: We hope for that world. 
 B: We long for that world. 
 A: We are homesick for that world. 
B: So today we light the candle of hope, because hope keeps our hearts alive as we wait. 
A: May this light be a reminder that the wait is always worth it. 
B: We are close to home. May we carry hope with us. Amen.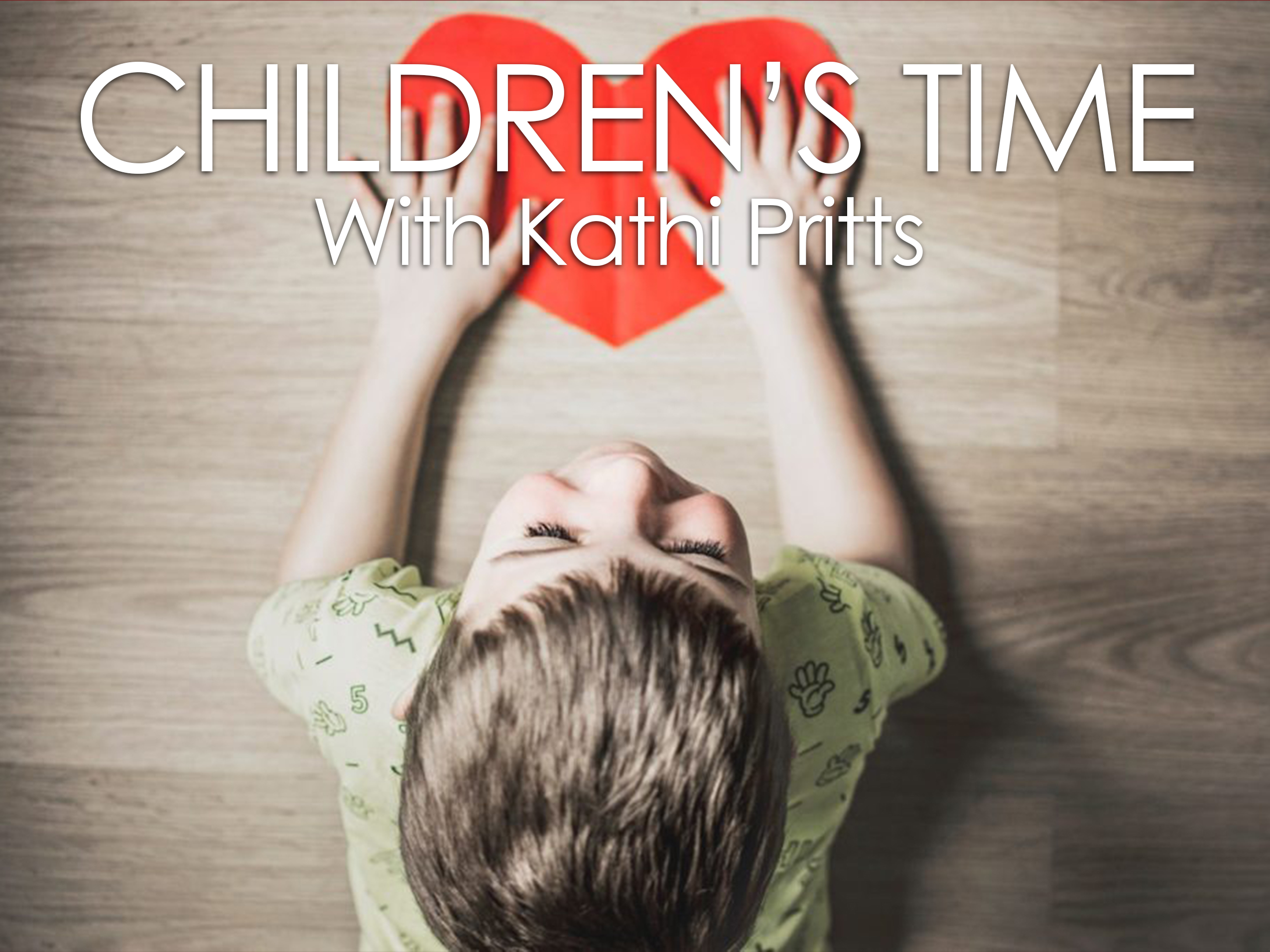 Bring Us Hope (Schram) (CCLI) 
Jubilation Youth Choir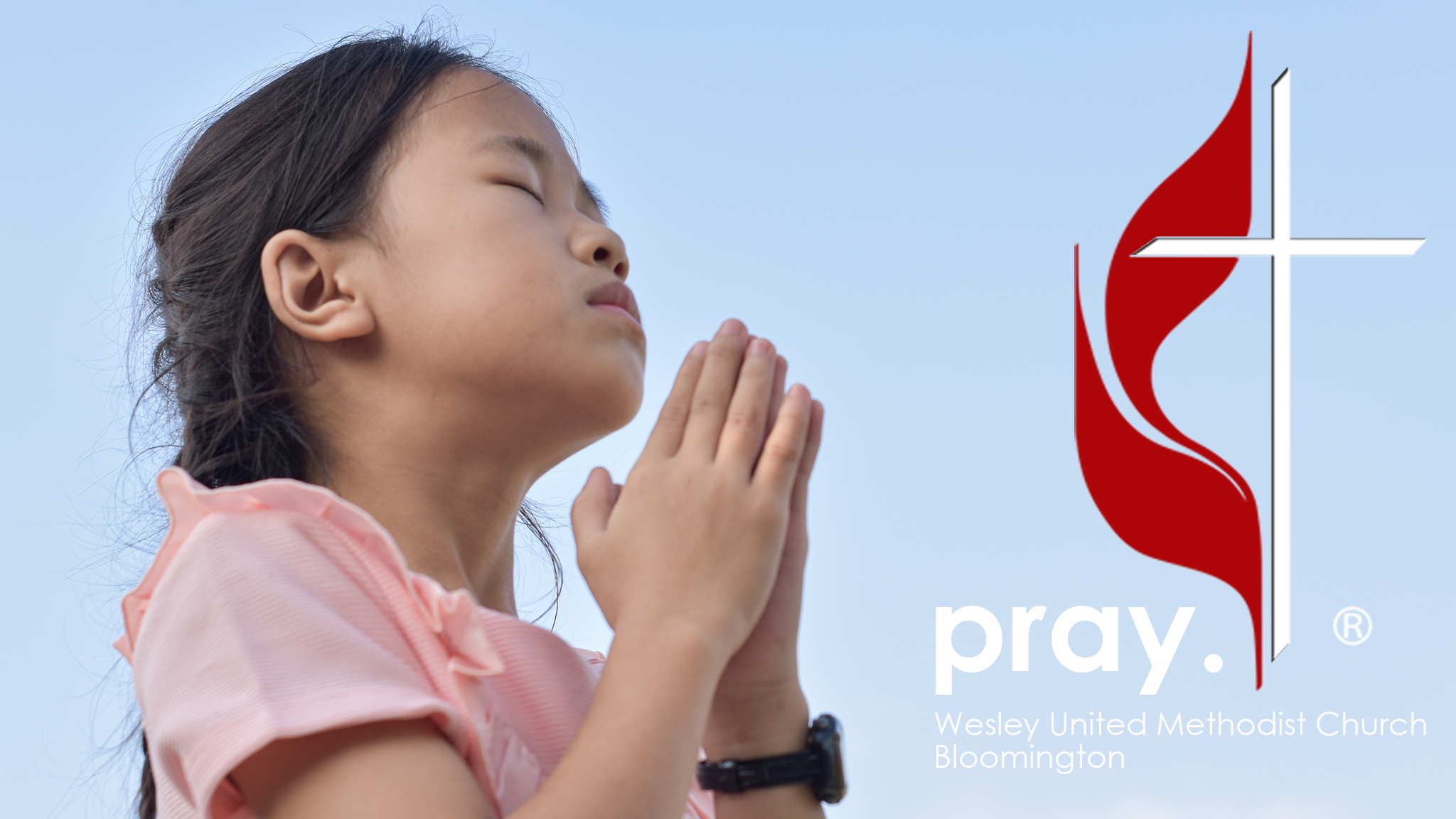 Gracious God,
We find ourselves with two options every day—
to stay homesick for the world you had in mind, or to allow cynicism to win.
Do we hope against hope, or do we throw in the towel?
Do we insist on a better world, or do we assume it's impossible?
Forgive us for the days when cynicism wins.
Forgive us for numbing our homesick hurt instead of using it to fuel a better world.
Kindle in us a hope that won't let go.
Gratefully we pray, amen.
Words of Forgiveness
Family of faith, even when we throw in the towel, even when we give up on hope, God does not give up on us. We are loved. We are claimed. We are invited closer to God's home. So hear and trust this good news: 
There is room for us in God's house, and nothing can separate us from that love. We are claimed. We are forgiven. We are welcomed home. Thanks be to God! Amen. 
Isaiah 2:2-4; Isaiah 11:6-9, Micah 5:2-5a  (through "he shall be the one of peace.") 
Isaiah 2:2-4
2 In days to come
    the mountain of the Lord's house
shall be established as the highest of the mountains,
    and shall be raised above the hills;
all the nations shall stream to it.
3     Many peoples shall come and say,
"Come, let us go up to the mountain of the Lord,
    to the house of the God of Jacob;
that he may teach us his ways
    and that we may walk in his paths."
For out of Zion shall go forth instruction,
    and the word of the Lord from Jerusalem.
4 He shall judge between the nations,
    and shall arbitrate for many peoples;
they shall beat their swords into plowshares,
    and their spears into pruning hooks;
nation shall not lift up sword against nation,
    neither shall they learn war any more.
6 The wolf shall live with the lamb,
    the leopard shall lie down with the kid,
the calf and the lion and the fatling together,
    and a little child shall lead them.
7 The cow and the bear shall graze,
    their young shall lie down together;
    and the lion shall eat straw like the ox.
8 The nursing child shall play over the hole of the asp,
    and the weaned child shall put its hand on the adder's den.
9 They will not hurt or destroy
    on all my holy mountain;
for the earth will be full of the knowledge of the Lord
    as the waters cover the sea.
2  But you, O Bethlehem of Ephrathah,
    who are one of the little clans of Judah,
from you shall come forth for me
    one who is to rule in Israel,
whose origin is from of old,
    from ancient days.
3 Therefore he shall give them up until the time
    when she who is in labor has brought forth;
then the rest of his kindred shall return
    to the people of Israel.
4 And he shall stand and feed his flock in the strength of the Lord,
    in the majesty of the name of the Lord his God.
And they shall live secure, for now he shall be great
    to the ends of the earth;
5 and he shall be the one of peace.
    If the Assyrians come into our land
    and tread upon our soil,
we will raise against them seven shepherds
    and eight installed as rulers.
Homesick for HOPE
Reverend Sara L. Isbell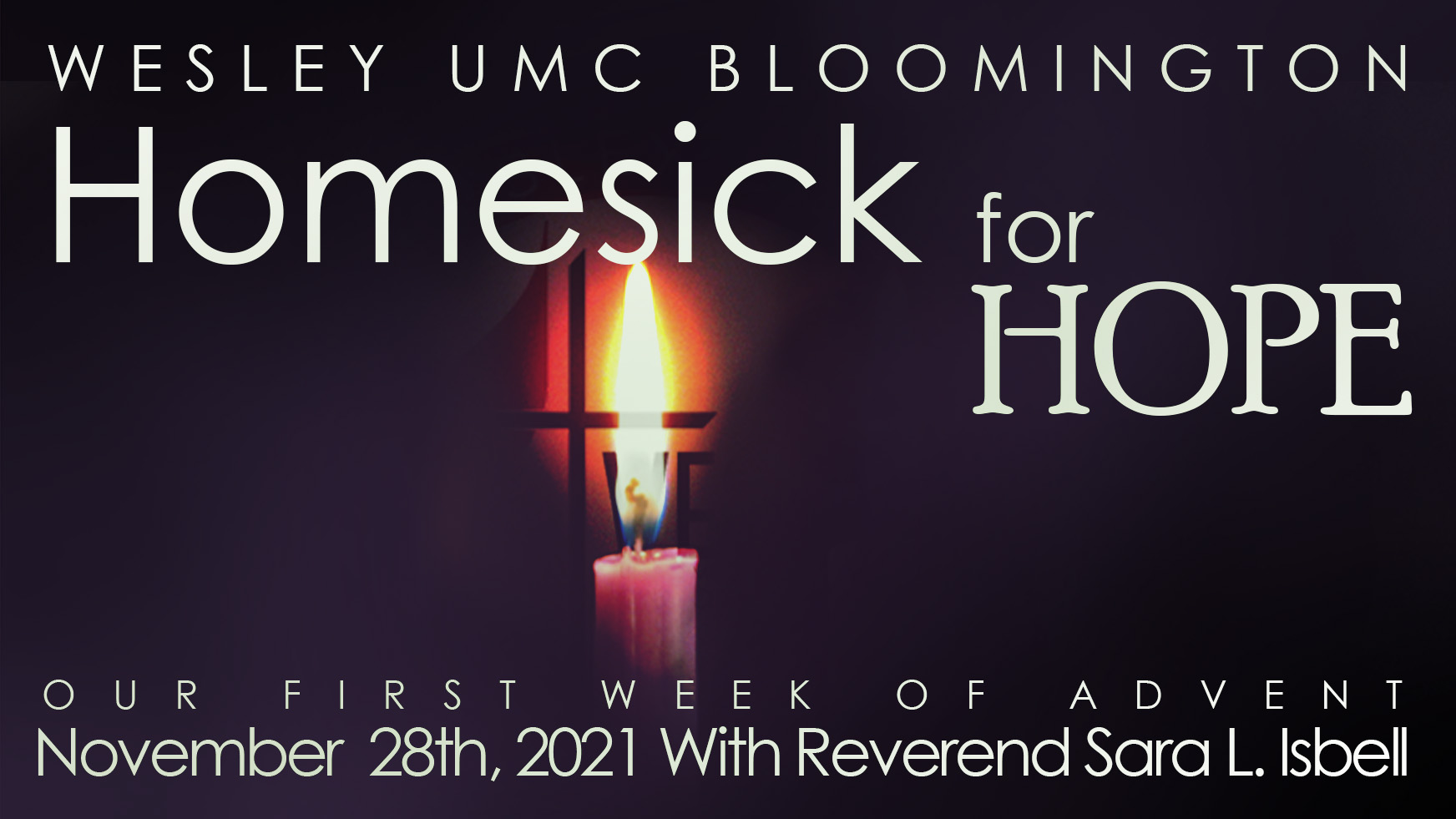 Holy God, We are homesick. We long for the day that you spoke of when swords will be beaten into plowshares, the lion will lie down with the lamb, and justice will roll like waters. Until that holy day comes, take these gifts and use them to build that world here. We are hopeful. Amen.
Jesus Saves (Nick Herbert, Tim Hughes) 
Wesley Praise Band
Benediction and Announcements
written by: Rev. Sarah Speed | sanctifiedart.org
Senior Pastor
Reverend Sara L. Isbell
Associate Pastor
Reverend Tanya Edwards-Evans
Children's Time
Kathi Pritts
Special Guests
Jubilation Youth Choir
Guitar
Matt Sherrill
Singers
Matt Sherrill
Brenna Martin
Audio/Video Corrdinator
Ben Lash
Sound Engineering
Chuck Wernecke
Screen Slide Show
Mike Sennett
Lighting Engineer David Perry
Thank you for all you do at Wesley United Methodist Church Bloomington. We love seeing you every week and look forward to joining together again next week. God Bless!