CHILDREN'S CHOIRS
Cherub Choir (3-year-olds and 4-year-olds)
The Cherub Choir is our youngest vocal group at Wesley. The children are ages 3 (by September 1) through 4 years old. The Cherub Choir meets on Wednesday evenings from 5:45-6:15 pm in room 202. The Cherub Choir is under the direction of Kelly Snyder and the choir sings once a month in one of the Sunday morning worship services throughout the school year. If your child likes to sing praise to God and have fun at the same time, come and join us!
Join us on Facebook!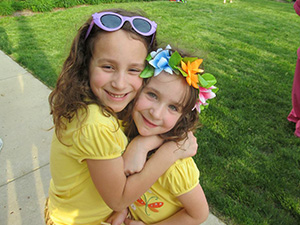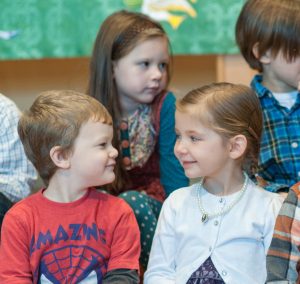 Sonshine Singers (Kindergarten and First Grade)
The Sonshine Singers is the vocal choir for Kindergarten and 1st graders. The Sonshine singers meet on Wednesday nights during the school year from 6:15-6:45 pm in room 202. The choir sings on a monthly basis in worship services during the school year. Kelly Snyder is the director of the Sonshine Singers.
Join us on Facebook!
Wesley Singers (Second Grade - Fifth Grade)
Wesley Singers is the Second-grade through Fifth-grade choir, and they meet on Wednesday nights during the school year in the choir room from 6:30-7:10 pm. Wesley Singers sing once a month at the worship services, and they also do an annual musical. Choir members begin to explore the world of music, working with basic music theory, and the use of various techniques designed to improve the physical and mental approach to singing and music. Assistant Director of Music Ministries, Brenna Martin, is the director of Wesley Singers.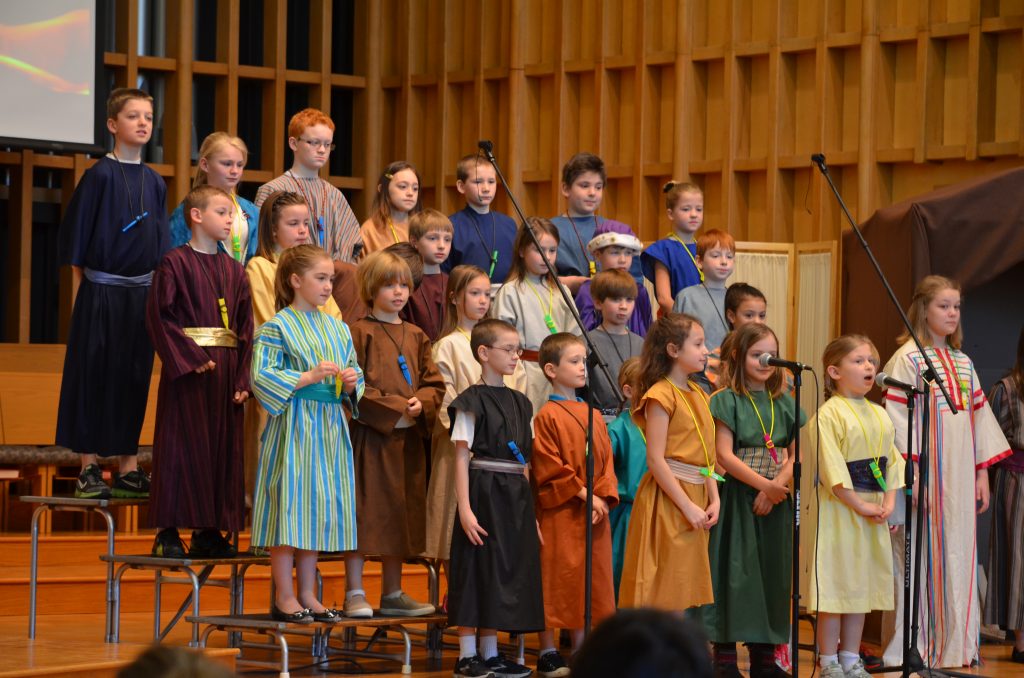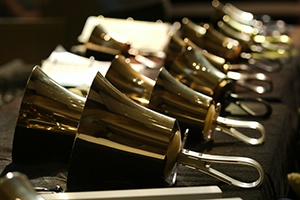 Chimes of Glory (Grade 3-5)
Chimes of Glory is a child's first introduction to the wonders of handbell music.  With the hand-held chime instrument, they are able to produce music is almost immediately and experience the joys of making music regardless of their musical training. Chimes of Glory is open to students in 3rd - 5th grades and offers beginning ringing techniques. The choir rings monthly in worship. Rehearsals are on Wednesday evenings from 5:30-6:30 pm in the Wesley Chapel. The Chimes of Glory are under the direction of Gail Welk.