Wesley Distribution Ministry
WESLEY'S DISTRIBUTION MINISTRY
"We opened up our first distribution in January 2018 to anyone in need. We had 24 families visit our first distribution and we are now proudly serving nearly 450 families. And we anticipate the ministry growing even more." - Karen Daudelin, Wesley Distribution Ministry
Wesley United Methodist Church, in partnership with the Midwest Food Bank, mapped out a way to provide household paper products for families in need through the Wesley Distribution Ministry. Low income families were initially made aware of this program, a no-cost paper pantry open to anyone in need, through local social service agencies and social workers/family coordinators in Unit 5 and District 87. The Wesley congregation continually collects paper products including: paper towels, toilet paper, diapers, wipes, and paper feminine hygiene products for monthly distribution. Drop-off of paper products can be placed in the bin across from the Garden Room
The Wesley Distribution Ministry is held the third Saturday of every month from 9:00 AM to 11:30 AM. 
Collected paper products are available free at Wesley UMC's smaller annex, Wesley West, located at 413 E Washington Street, Bloomington, across McLean Street and just west of the church. The entire church is involved in collecting products, donations, and others who want to give their time. All Wesley members have the opportunity to particiate and serve. Join us as we continue to increase the impact of the Wesley Distribution Ministry and move forward with plans for the expansion and improvement of this facility for the better of our community
Wesley West is located on the corner of McLean and Washington Streets, across from Wesley United Methodist at 413 E. Washington, Bloomington, IL. Parking is available around the Wesley West building and in all Wesley UMC Bloomington lots. Karen Daudelin is the Wesley Distribution Ministry Coordinator and she can be contacted at kpdaudelin@frontier.com.
THIS MONTH AT WESLEY DISTRIBUTION MINISTRY
Wesley continues to grow in its relationships throughout the community.  Whether it's a flyer an agency wants to distribute to those in need in the community or an offer from an employee of one of our school districts to translate materials for us in Spanish, we are becoming, not just a "go to" place, but rather forging partnerships with others in the community wanting to serve the neediest population better.  We are positioned to grow in our ability to serve our neighbors because of community relationships.  But also because of the awareness and support among our members of the importance of our ministry - WDM.  Thank you!
Giving items to the Distribution Ministry is a wonderful and generous way to show how much you care about our community. On your next trip to the grocery store, pick up one or two of the items listed below for the Distribution Ministry and become part of the solution for hardship in our neighbor's lives. Drop-off of paper products can be placed in the bin across from the Garden Room
LIST OF WHAT WE CURRENTLY NEED (UPDATED 4/25/22)
Facial tissue - need 390
Diapers:  sizes 3T-4T and sizes 5 & 6
Feminine hygiene items:  all sizes of pads
Small sizes of shampoo, soap (bar and liquid), toothpaste
We are also in need of plastic grocery bags.  We use these to separate eggs and paper products that come in bulk.
We will be packing 400 bags again.  In March we have given away 380 bags to date and have families calling on a regular basis for help.  Through the assistance from MFB, our members and others in the community, we are filling a need  that no one else is doing.  We recently received a donation of $500 from the Bloomington Rotary Club which will help us purchase some of the supplies we need for May.  We are grateful for this support and for the continuing support of our members and staff.
The Wesley Distribution Ministry could not function without Wesley volunteers and supporters.  The lady who called recently who was unable to come to our distribution because of a bad fall, would not be getting a bag of paper goods and diapers this month, the woman who recently went on dialysis would not have had a volunteer deliver her paper goods and bathing cloths, and the family with a disabled child would not be shown our love and concern when they came this week to pick up supplies.  We help people when they need us: at a distribution, through a home delivery, through a school family coordinator; and when they are desperate for diapers throughout the month.  We are now more than a 3rd Saturday of the month ministry.  We answer the call whenever it comes, by whomever calls. WDM is working day in and day out to help those with the most need because so many care and want to help and because we have never been without the hand of God leading us.
New volunteers are always welcome to pack bags of paper goods and food, unload the truck from MFB or work at a 3rd Saturday distribution. Contact Karen Daudelin if you want to volunteer.
Thank you Wesley for caring."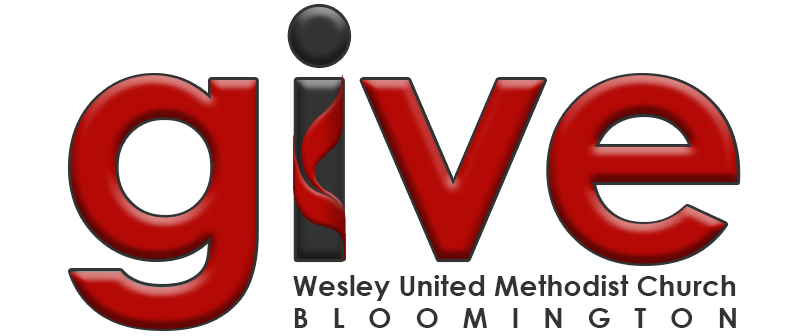 The Wesley Distribution Ministry is held the third Saturday of every month from 9:00 AM to 11:30 AM. 
https://wesleyumcbloomington.org/action-team-ministries/ Helping with the Distribution Ministry is a great way to show first hand how much you care for your community. If you have a group who would like to help, please click on the date or dates you would like to offer a little time to and fill out the convenient form to join in on our efforts! WE NEED 35+ VOLUNTEERS/MONTH!
Saturday, May 21 - Distribution Day!
Saturday, June 18 - Distribution Day!
Saturday, July 15 - Distribution Day!
If you have never experienced serving at one of our paper distributions, would be able to help unload a truck load of supplies each month, or could pre-pack our paper goods for distribution, we'd love to hear from you.  You never really feel the need until you hand a package of diapers to a mother so desperate for diapers that she has been in line for 2 hours waiting her turn.  Contact Karen Daudelin, kpdaudelin@frontier.com for more information or to volunteer.
A note from Karen:
Thank you for your continued support of this vital ministry serving hundreds of families monthly.  Please spread the word about WDM and the need to organizations you belong to and your friends and neighbors.  You might be surprised how many of them want to help.  A member of my Zumba class told me she'd bring me paper products each month because she has been wanting to do something for someone in need and this ministry answered her desire to help.  I love to tell our story and to know that people love to hear it.  Spread the word.