Wesley Distribution Ministry
WESLEY'S DISTRIBUTION MINISTRY
"We opened our first distribution in January 2018 to anyone in need. We had 24 families visit our first distribution and proudly serve nearly 450 families. And we anticipate the ministry growing even more." - Karen Daudelin, Wesley Distribution Ministry.
In partnership with the Midwest Food Bank, Wesley United Methodist Church mapped out a way to provide household paper products for needy families through the Wesley Distribution Ministry. Low-income families were initially aware of this program, a no-cost paper pantry open to anyone in need, through local social service agencies and social workers/family coordinators in Unit 5 and District 87. The Wesley congregation collects paper products, including paper towels, toilet paper, diapers, wipes, and paper feminine hygiene products for monthly distribution. Drop-off of paper products can be placed in the bin across from the Garden Room.
The Wesley Distribution Ministry is held the third Saturday of every month from 9:00 AM to 11:30 AM. 
Collected paper products are free at Wesley UMC's smaller annex, Wesley West, located at 413 E Washington Street, Bloomington, across McLean Street and just west of the church. The entire church is involved in collecting products, donations, and others who want to give their time. All Wesley members have the opportunity to participate and serve. Join us as we continue to increase the impact of the Wesley Distribution Ministry and move forward with plans for the expansion and improvement of this facility for the better of our community
Wesley West is located on the corner of McLean and Washington Streets, across from Wesley United Methodist at 413 E. Washington, Bloomington, IL. Parking is available around the Wesley West building and all Wesley UMC Bloomington lots. Karen Daudelin is the Wesley Distribution Ministry Coordinator, and she can be contacted at kpdaudelin@frontier.com.
THIS MONTH AT WESLEY DISTRIBUTION MINISTRY
Wesley continues to grow in its relationships throughout the community.  Whether it's a flyer an agency wants to distribute to those in need in the community or an offer from an employee of one of our school districts to translate materials for us into Spanish, we are becoming not just a "go-to" place but instead forging partnerships with others in the community wanting to serve the neediest population better.  We are positioned to grow in our ability to help our neighbors because of community relationships.  But also because of the awareness and support among our members of the importance of our ministry - WDM.  Thank you!
Giving items to the Distribution Ministry is a beautiful and generous way to show how much you care about our community. On your next trip to the grocery store, pick up one or two items listed below for the Distribution Ministry and become part of the solution for hardship in our neighbors' lives. Drop-off of paper products can be placed in the bin across from the Garden Room.
Helping with the Distribution Ministry is a great way to show firsthand how much you care for your community. If you have a group who would like to help, please click on the date or dates you would like to offer a little time to and fill out the convenient form to join in on our efforts! WE NEED 35+ VOLUNTEERS/PER MONTH!
2023 DISTRIBUTION SCHEDULE
Saturday, April 15 - Distribution Day!
Saturday, May 20 - Distribution Day!
Saturday, June 17 - Distribution Day!
If you have never experienced serving at one of our paper distributions, would be able to help unload a truckload of supplies each month, or could pre-pack our paper goods for distribution, we'd love to hear from you.  You never really feel the need until you hand a package of diapers to a mother so desperate for diapers that she has been in line for 2 hours waiting her turn.  Contact Karen Daudelin at kpdaudelin@frontier.com for more information or to volunteer.
The Wesley Distribution Ministry is held on the third Saturday monthly from 9:00 AM to 11:30 AM. 
A note from Karen:
Thank you for your continued support of this vital ministry, serving hundreds of families monthly.  Please spread the word about WDM and the need for organizations you belong to and your friends and neighbors.  You might be surprised how many of them want to help.  A member of my Zumba class told me she'd bring me paper products each month because she wanted to do something for someone in need, and this ministry answered her desire to help.  I love to tell our story and to know that people love to hear it.  Spread the word!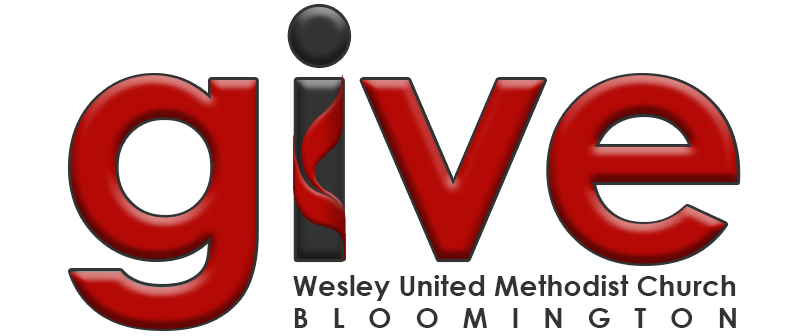 LIST OF WHAT WE CURRENTLY NEED (UPDATED 4/1/23)
Diaper Wipes
Kleenex
Personal hygiene items: pads, liners and Depends (men's and women's)
Diapers sizes: Newborn,  5, 6, 3T-4T,  XS Goodnites,  L and XL Goodnites
We served 393 families in March, reaching 1365 individuals!
We encourage people to volunteer to help with Wesley's Distribution Ministry. Service opportunities include bagging paper items, unloading the truck of supplies from Midwest Food Bank, dividing bulk items, and volunteering the day of the distribution (every third Saturday). Giving to those who need help is a gift to those you help and a gift to yourself as you experience the joy of giving. Thank you to all the people who volunteered during 2022. YOU made WDM happen over and over again.
We can always use a few Boy Scouts and Wesley youth!
We have benefited by having SURGE, Adult Choir, Ad Council, and our youth choirs take a turn at volunteering. In addition to the actual distribution on each 3rd Saturday morning, we have opportunities that are done at other times in preparation for the distribution. They are as follows:
Packing of bags:  can be done any day and time during the distribution week; we pack 400 bags, which usually takes 2 hours.
Packing eggs:  done on the Friday before the distribution, can be done at Church, Wesley West, or a family/individuals could do this in their home. Need at Wesley West by 8:30 a.m. on the 3rd Saturday
Separating Bulk items:  depending upon the amount of product to be divided, it will require between 4-12 individuals. Easiest to do at Wesley West. It can be done anytime from October 24-November 11, and November 23-December 9
Packing Food Bags:  we pack 50 food bags for our monthly walk-ups. The Food Boxes we receive from the Tinervin Foundation are too heavy for walk-ups to carry. The Food Bags would take 4-6 people and can be done at Wesley West with an arrangement by me. We can work around people's schedules:  daytime, evening, weekday, or weekend.
What some groups are doing this year is offering the options:  distribution on a Saturday and the others as listed above. You may have people who can't work on a Saturday morning but would enjoy doing something for this vital ministry. It's good to have options!
Please let me know as soon as you can if your group would like to participate in November or December. Let me know if you have any questions!
New volunteers are always welcome to pack bags of paper goods and food, unload the truck from MFB or work at a 3rd Saturday distribution. Contact Karen Daudelin if you want to volunteer.
Thank you, Wesley, for caring!"