Community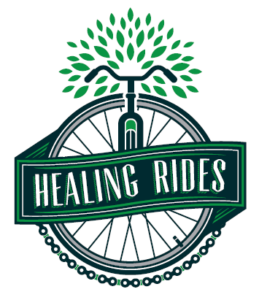 June 1 to September 30
Healing Rides is a Wesley United Methodist Church ministry and serves as a free community service for our church members and the Bloomington/Normal community. Our mission is to offer healing through sunshine, fresh air, and personal interaction to those who may be marginalized due to age, physical or mental disabilities, or economics.
Healing Rides offers a bicycle ride on Bloomington's beautiful Constitution Trail on a specially designed Duet "Go-Anywhere" Wheelchair Bicycle Tandem. Well-trained volunteers drive the bike chairs and have a genuine heart for this ministry. So sit back and let us take you for an hour of fun in the sun.
Please call the church office at 309-827-8046 to schedule a ride or learn more about becoming a volunteer. This experience will enhance the quality of our guest's and volunteers' lives.
Habitat for Humanity
Habitat for Humanity of McLean County is part of a global, nonprofit housing organization operated on Christian principles that seek to put God's love into action by building homes, communities, and hope.
Each year Wesley helps sponsor a Habitat House through monetary donations and labor to help build the house. This year, Wesley is partnering with Calvary United Methodist and Normal First to build a house at 901 W. Mulberry Street in Bloomington.
Wesley's build dates are the third Saturday of every month, starting in June through November or December. You can help with our Habitat house by signing up to build or bringing snacks and drinks to the building site. No experience is needed to volunteer.
CLICK HERE TO VOLUNTEER WITH HABITAT!
To receive more information about Habitat for Humanity, contact Addie Moy or call the church office at 309-827-8046.
March Ministry Spotlight:
Safe Harbor
Serving Meals at Safe Harbor
Safe Harbor works with clients to identify barriers and move toward self-sufficiency. Safe Harbor provides a safe, warm environment to sleep, storage of some personal belongings, breakfast and dinner (some people have meals that are not residents), shower and laundry facilities, and case management services, including access and referral to local resources. Safe Harbor also provides clients with clothes and personal hygiene products when available.
Safe Harbor is a homeless shelter run by the Salvation Army in Bloomington. Wesley partners with Safe Harbor on the third Thursday of each month to provide the evening meal for clients. Several groups from the church take turns providing meals throughout the year. Much of the funding for these meals comes from a unique offering taken by our youth group, Surge, on SouperBowl of Caring Sunday. If interested in serving at Safe Harbor, email Steve Brown or call 309-826-6803.
Faith in Action
Faith in Action is a nonprofit, interfaith organization that assists persons 60 years of age and over to help them remain independent with dignity and have an improved quality of life. The services of Faith in Action are accessible to the recipients.
Volunteers take seniors to medical appointments, shopping, meetings, and other necessary appointments. They also will make friendly home visits, telephone reassurance calls, and perform light home repairs and yard maintenance. Volunteers choose the type of service and the amount of time to give to FIA.
If you or someone you know might benefit from these services or volunteer to help a friend remain independent, please contact the Wesley Liaisons, Steven and Barb Brown, or the Faith in Action office at (309) 827-7780. You will find volunteering through FIA a rewarding experience!