Creation Care Team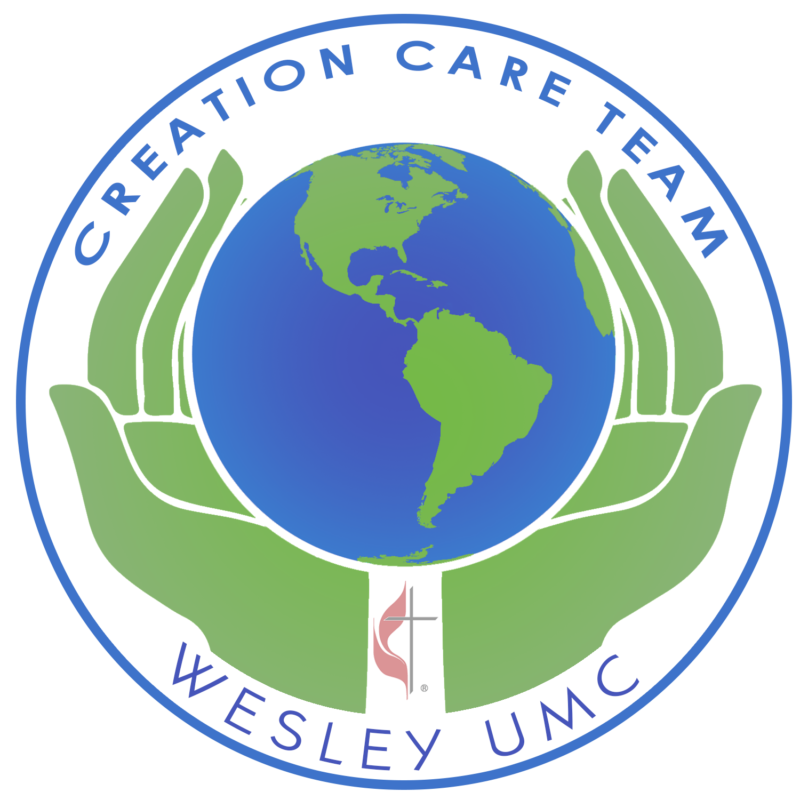 Wesley Creation Care Team
The Creation Care Team is a new group tasked with addressing creation care within our church and community desired by the conference for every United Methodist Church.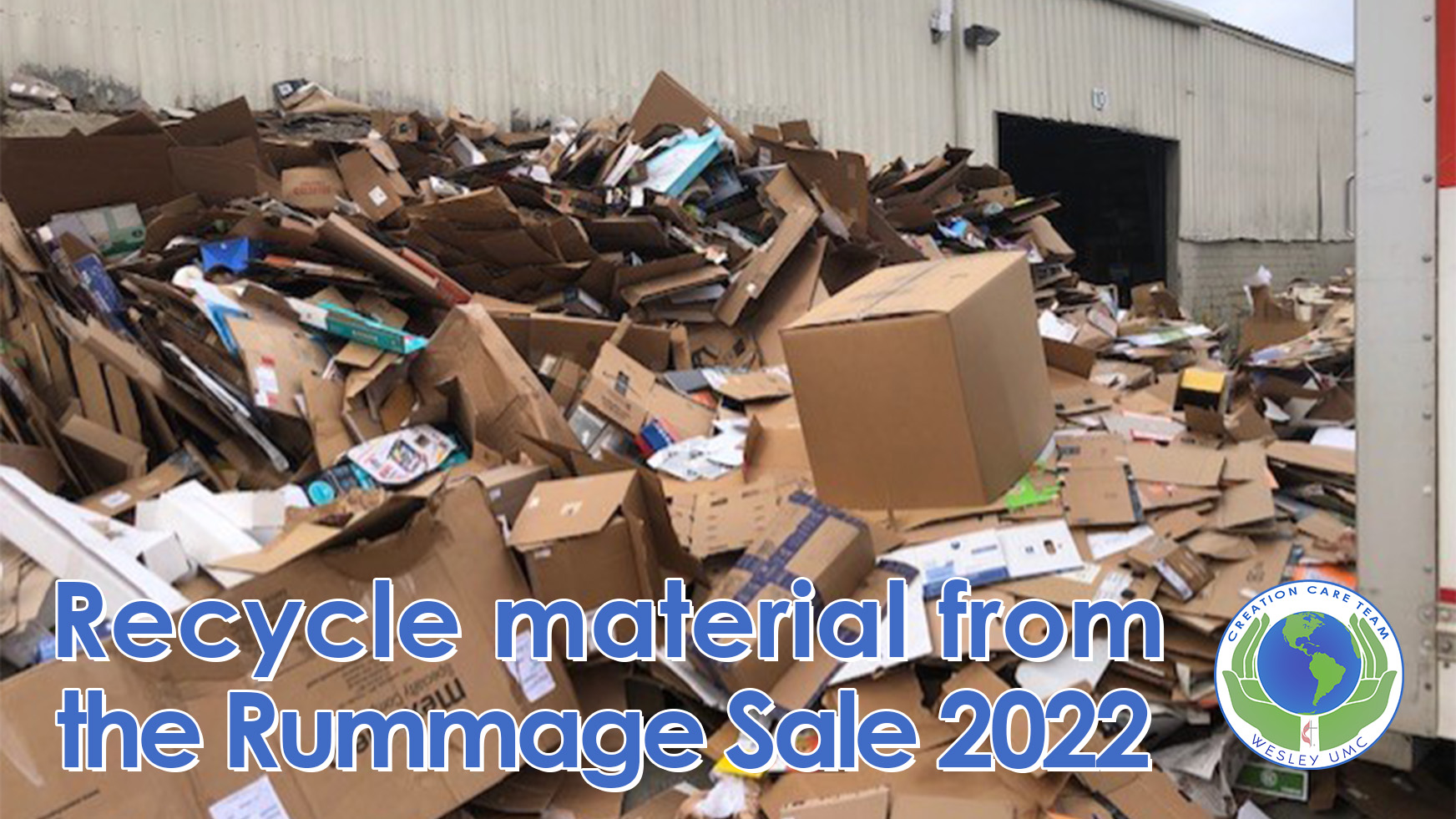 This is an answer to the question, 'Does Wesley recycle?' This is the cardboard left from the 2022 Rummage Sale that we took to Midwest Fiber!
Dear Wesley,
The Creation Care Team at Wesley United Methodist Church Bloomington would like to thank you for the warm supportive reception we aave received. We very much appreciate the encouragement and the excited people who contacted us wanting to join our team! Please continue to monitor our web page and church announcements for upcoming projects available to you and your family. In the meantime, please enjoy the beautiful flowering trees all around town--God's springtime gift to Illinois!
Blessings,
Wesley Creation Care Team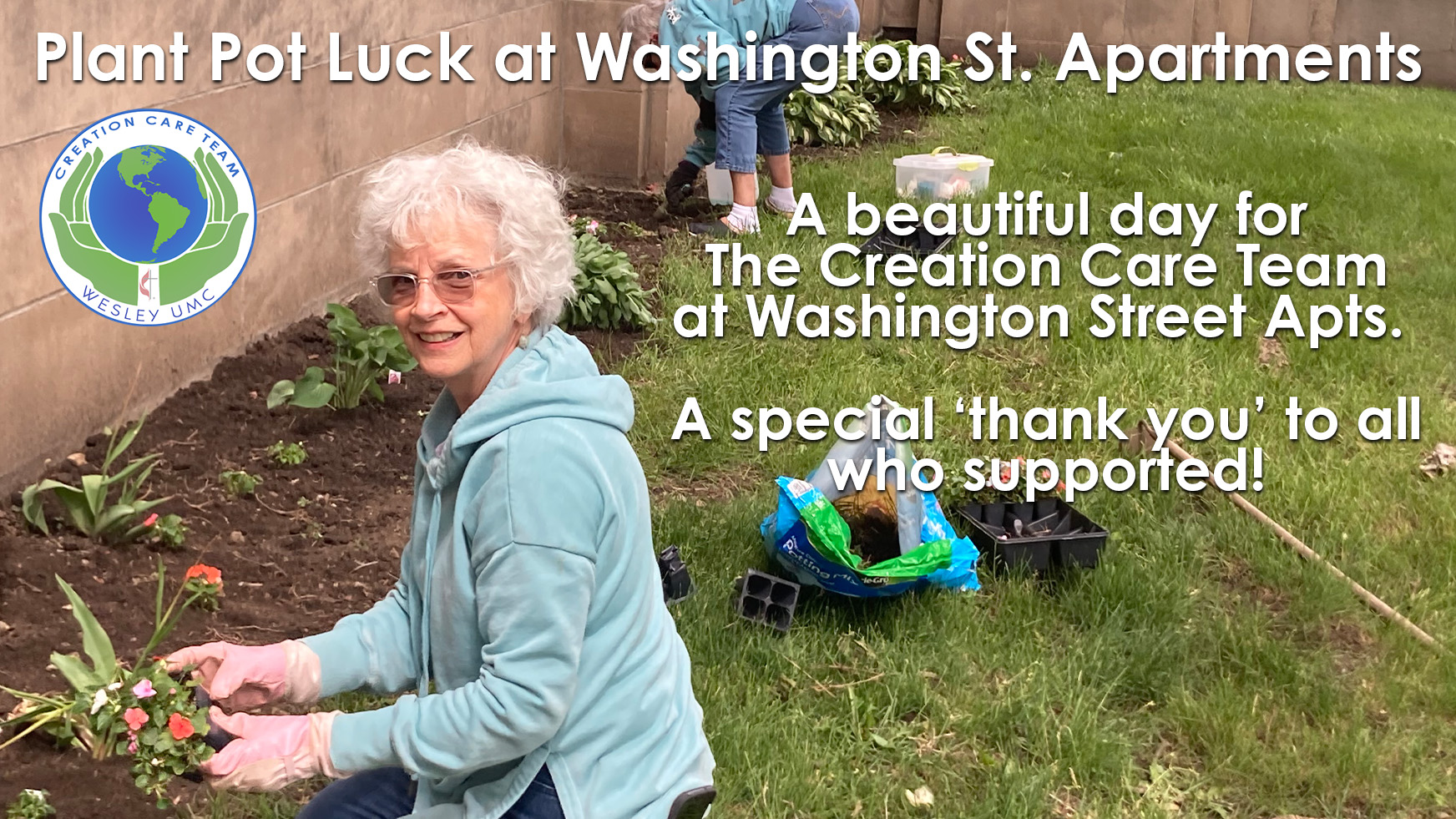 Thank you Wesley for all your fantastic donations to our first Creation Care Project at the Washington St Senior Apartments! You were instrumental in providing outdoor seating, planted pots by the doors, an herb garden for cooking, plants/seeds/tools for their new community garden plot, and a special time of fellowship together! We definitely have some wonderful new friends. God graced us with perfect weather and we pray that we accomplished His Plan.
Washington Street residence have designated sides of the building to people for watering. Everything is taking hold and growing well. They are already using the herbs! They have found spots to plant the leftover flowers and have planted tomatoes/etc at their community garden plot. It is still a work in progress but on the docket for this week. One of the residents, Gayle Nord, sat with some of us at church today. I don't know what she was expecting, but I said we are a relaxed church. She agreed approvingly with a smile. Gayle gave me a tour after church and three times said, "Doesn't it just look like home now? " I think it is just what God had in mind! Enjoy the photos.
Several members at Wesley have stepped forward with excitement to begin our work. The Creation Care Team is:
Please reach out to any of us with ideas at any time and come join us if you would like.