When:
July 14, 2021 @ 6:00 pm – 7:00 pm
2021-07-14T18:00:00-05:00
2021-07-14T19:00:00-05:00
Where:
Wesley United Methodist Church Bloomington
502 E FRONT STREET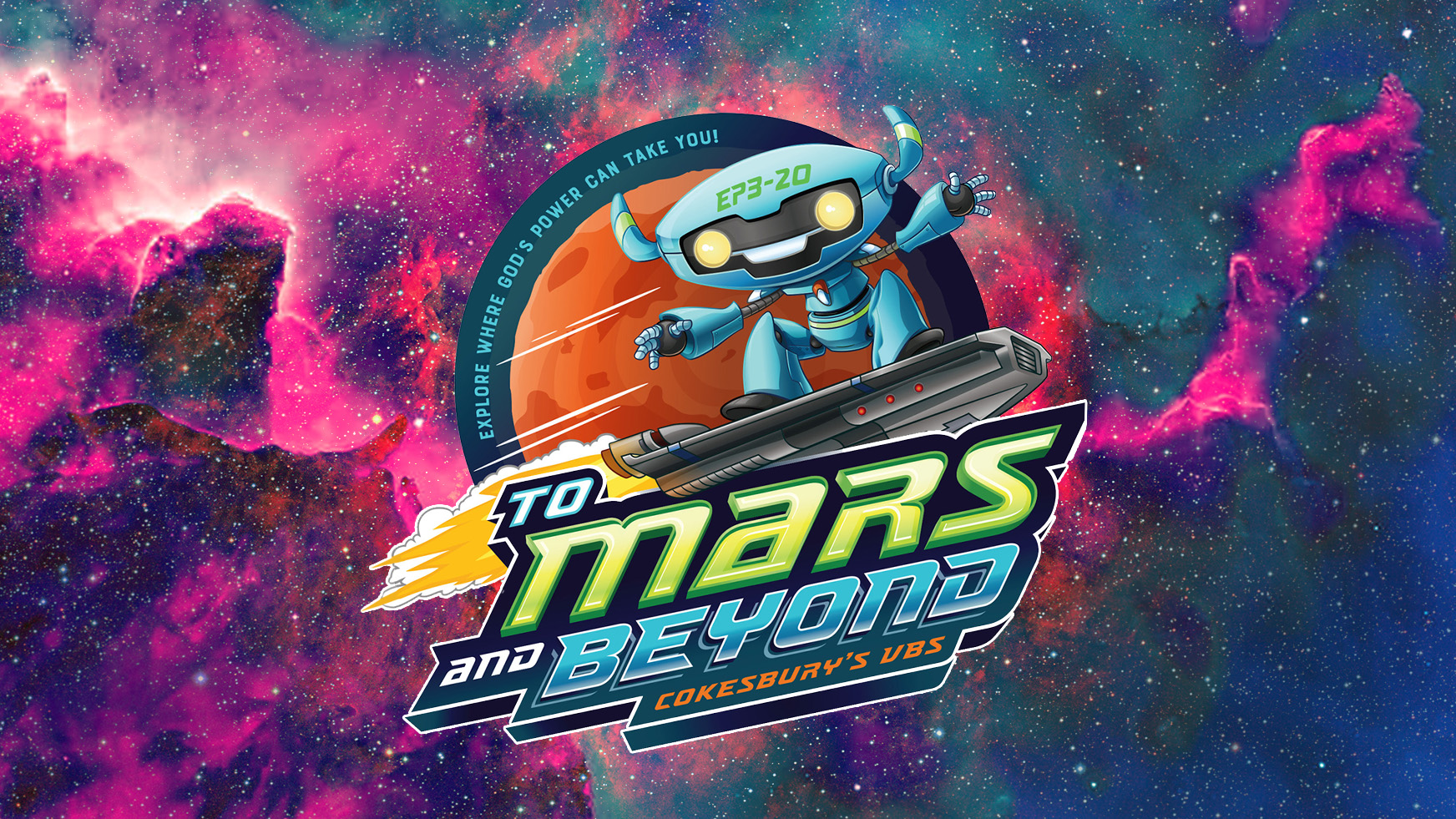 Wesley Bloomington VBS: One small step for our Wesley kids...one GIANT LEAP for God's Kingdom!
Blast off with the first VBS to land on the moon! 'To Mars and Beyond' will help kids discover the wonders of God's universe. They'll become Voyagers on a journey through space, exploring where God's power can take them. This July, in an outpost on Mars they'll lift off to distant planets on special missions to collect power sources. Along the way, they'll learn how God walked with heroes of the Bible, and that God is always with them, too. Sign up to our newest Wesley Kids adventure with out-of-this-world fun, learning, and timeless Bible stories that inspire kids to give glory to God, who is able to do far beyond all that we could ask or imagine! CLICK HERE for more information on the 2021 Wesley Bloomington VBS!