Wesley Bloomington VBS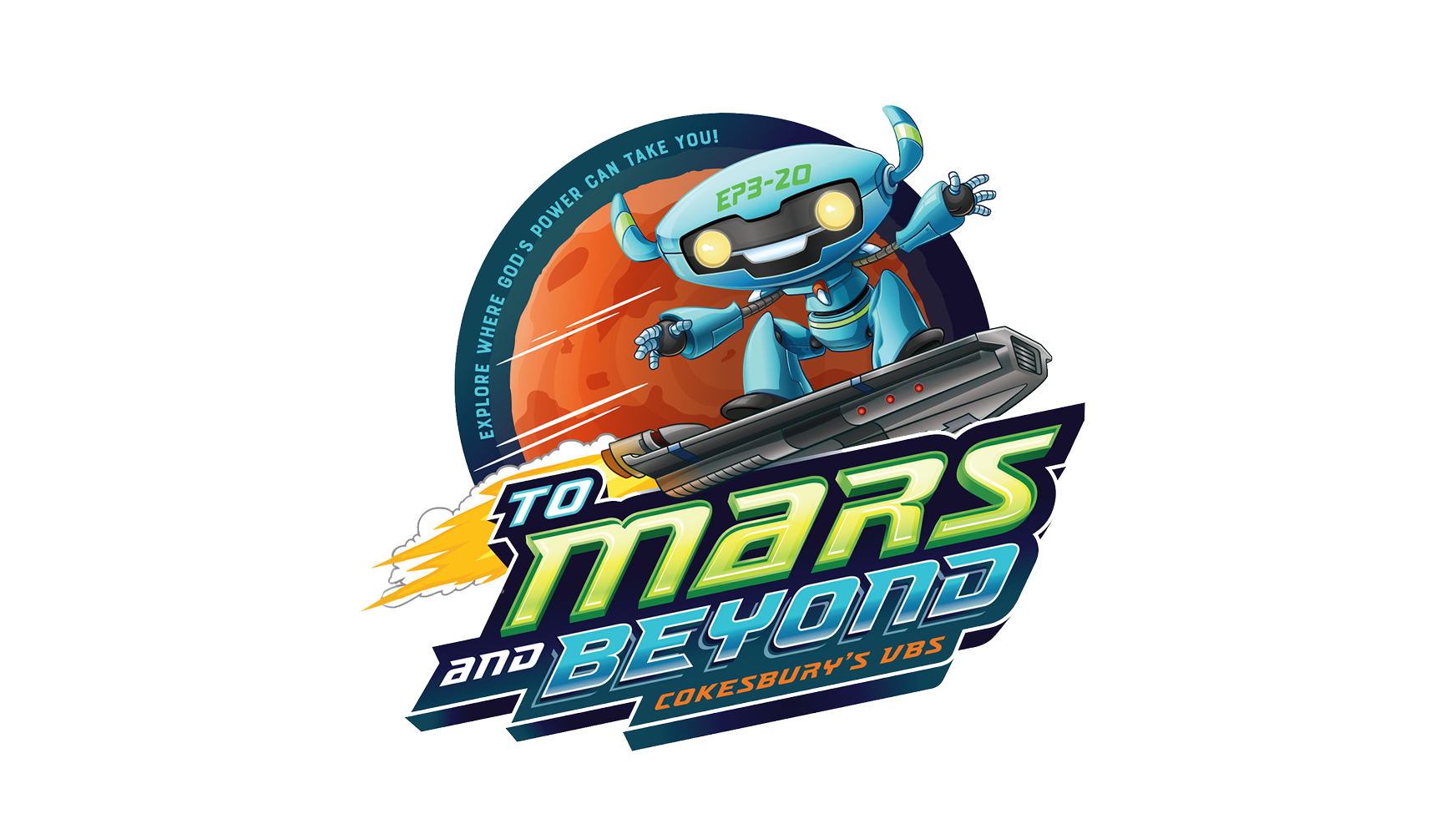 VACATION BIBLE SCHOOL (VBS) AT WESLEY UMC 
Glory to God, who is able to do far beyond all that we could ask or imagine by his power at work within us! -Ephesians 3:20
Wesley VBS Bloomington: One small step for our Wesley kids...one GIANT LEAP for God's Kingdom!
Blast off with the first VBS to land on the moon! 'To Mars and Beyond' will help kids discover the wonders of God's universe. They'll become Voyagers on a journey through space, exploring where God's power can take them. This July, in an outpost on Mars they'll lift off to distant planets on special missions to collect power sources. Along the way, they'll learn how God walked with heroes of the Bible, and that God is always with them, too. Sign up to our newest Wesley Kids adventure with out-of-this-world fun, learning, and timeless Bible stories that inspire kids to give glory to God, who is able to do far beyond all that we could ask or imagine!
ALL members and friends of Wesley UMC Bloomington are invited to join us for an exciting and fun Vacation Bible School this summer. Every Wednesday evening 6pm-7pm from July 14th through August 11th, 2021, Kathi Pritts will lead the 'To Mars and Beyond' VBS!
THAT'S A REAL

BLAST

!
REGISTER HERE! ALL are welcome at Wesley UMC Bloomington- Bring a friend!
An events schedule will be posted shortly. Please visit back again soon.
Wesley UMC Bloomington is proud to offer the 2021 VBS 'TO MARS AND BEYOND' at no charge to our community. We are currently seeking helpful volunteers to help us run stations and keep organized. Volunteer age requirments are grade 6+. Please contact Kathi Pritts to volunteer!