Wesley's Little Wonders
Birth - Age Five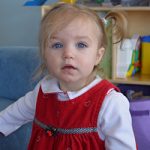 Wesley's Little Wonders...where little kids learn about the wonders of God's love. Wesley's Little Wonders is family-oriented, kid-focused and volunteer-driven. That means we believe what happens at home is more important than what happens at church. It means your child will learn how much fun church can be.  It means that we are here to partner with parents and LOVE them too!  It means we love our volunteers and provide support, encouragement, and training to ensure everyone's experience is a great one.   
Our Philosophy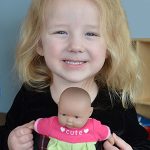 Kids are the reason we do what we do, so we provide age-appropriate, relationship-driven programs to help each child begin to understand that: 
God made me,
God loves me, and
Jesus wants to be my friend forever. 
Our Programming
Your child will learn about the wonders of God's love while making new friends and having lots of fun!  During this time away from the building during the COVID-19 Pandemic, families have access to our Sunday morning video (via a you tube link) and simple art project.  To receive this email, please contact Early Childhood Ministries Coordinator, Liz Tomera, ltomera@wesley-umc.com.  You can find past videos on The Parent Cue You Tube Channel.
Our Team
Wesley's Little Wonders depends on our Wesley family to provide loving care as we teach children about the wonders of God's love. If you would like more information about how to join our team, please contact Early Childhood Ministries Coordinator, Liz Tomera, ltomera@wesley-umc.com