Courageous + Contagious Generosity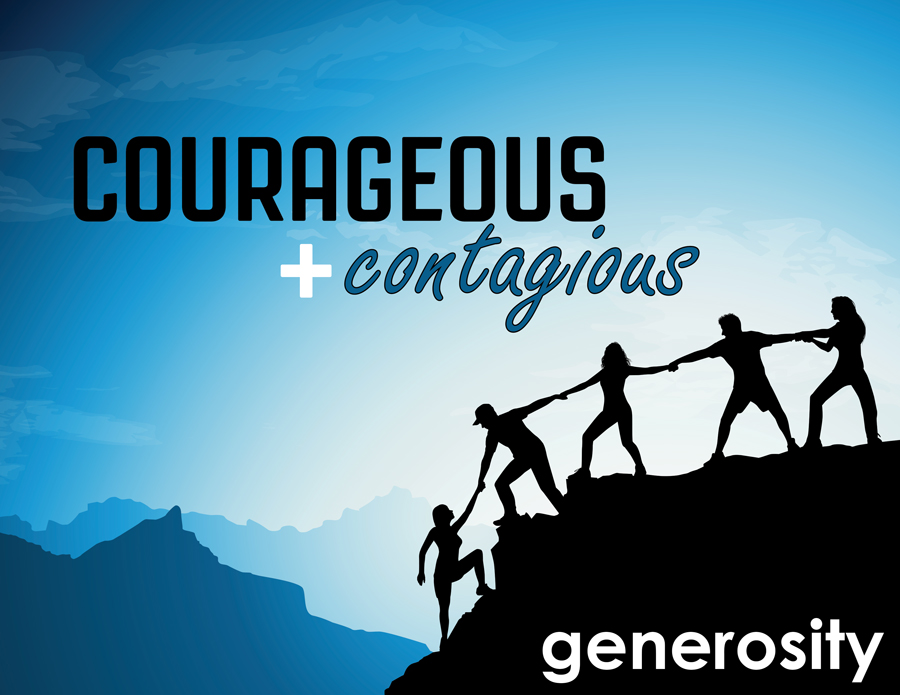 Life is tough.
- Employment is uncertain. Jobs are changing and careers are shifting.
- Families are under pressure. Work - School - Activities- everyone is so busy.
- Society seems divided - even polarized. It's enough to make a person feel anxious.
But be encouraged, Church! Our hope comes from God, whose grace and strength are
enough to make a person courageous. And when we share our courage with others, it
becomes truly contagious!
Almost every Wesley member has a story of how our spiritual home on 502 E. Front Street
has helped lift and lead them to the courage that only Christ can supply. Wesley, with its
inspirational services, rich educational opportunities, rewarding mission adventures, and warm fellowship, inspires and nurtures COURAGE in troubled times. And when you see others stepping up boldly, you feel a little braver, yourself.
Let's tap into that "Courageous and Contagious" Wesley spirit as
for our annual stewardship appeal. We challenge
you to ask yourself one simple question ...
Can we be courageous in our generosity?
The answer, of course, is YES! As we learn to trust God to provide for our needs, we become more generous. And as we model
generosity, we help others become more courageous. That's how "Courageous Generosity" becomes "Contagious!"
Enjoy a few courageous insights from Wesley members below. Let them lift and inspire you. Let's see what God can do with our "Courageous and Contagious Generosity!"