Snowmen Candybars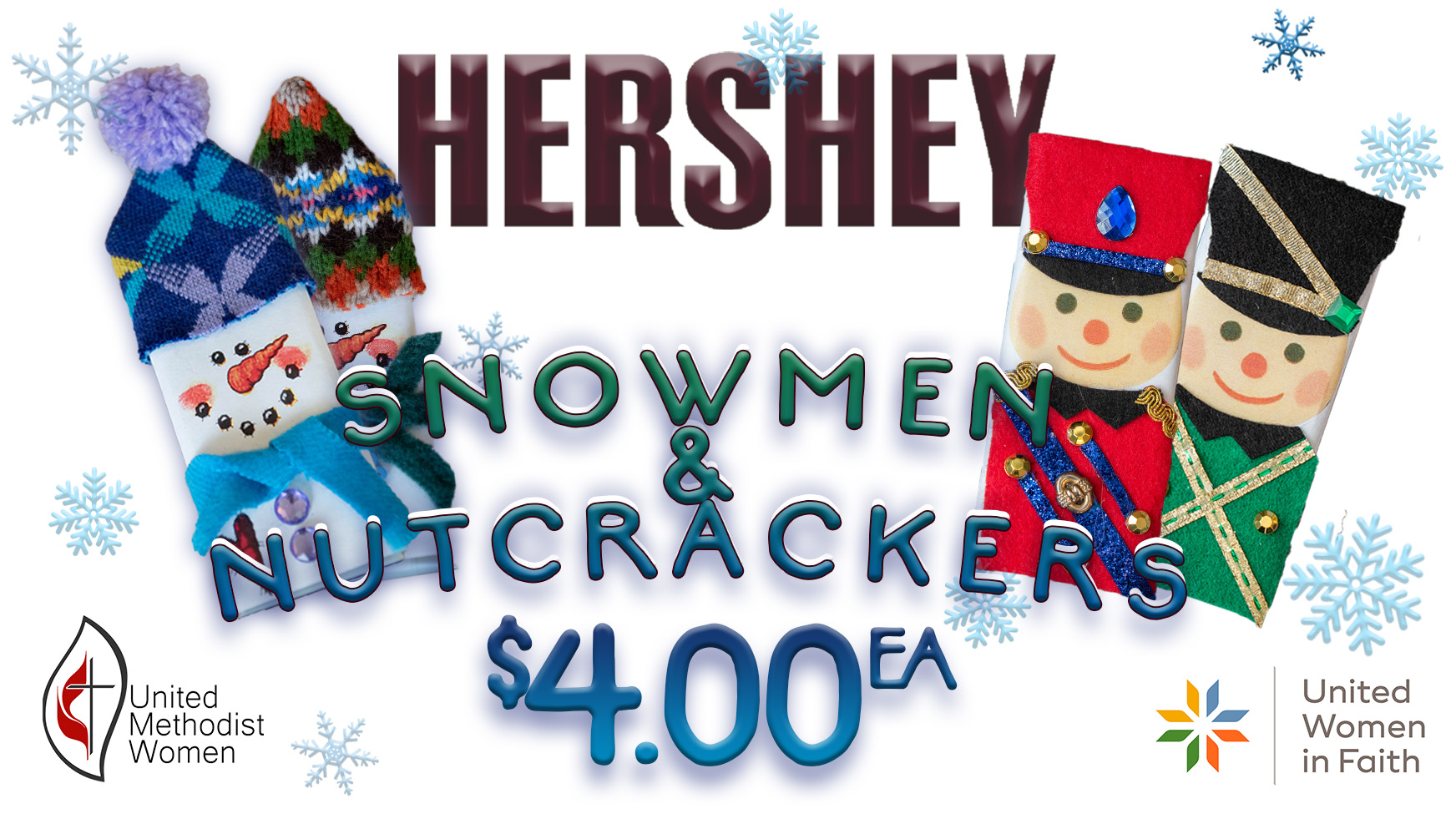 Purchase now!  Paper order forms will also be available at the Welcome Desk in the Wesley Lobby. Thank you in advance for your help!    We are excited for another successful season of Hershey Bar sales for our UMW missions!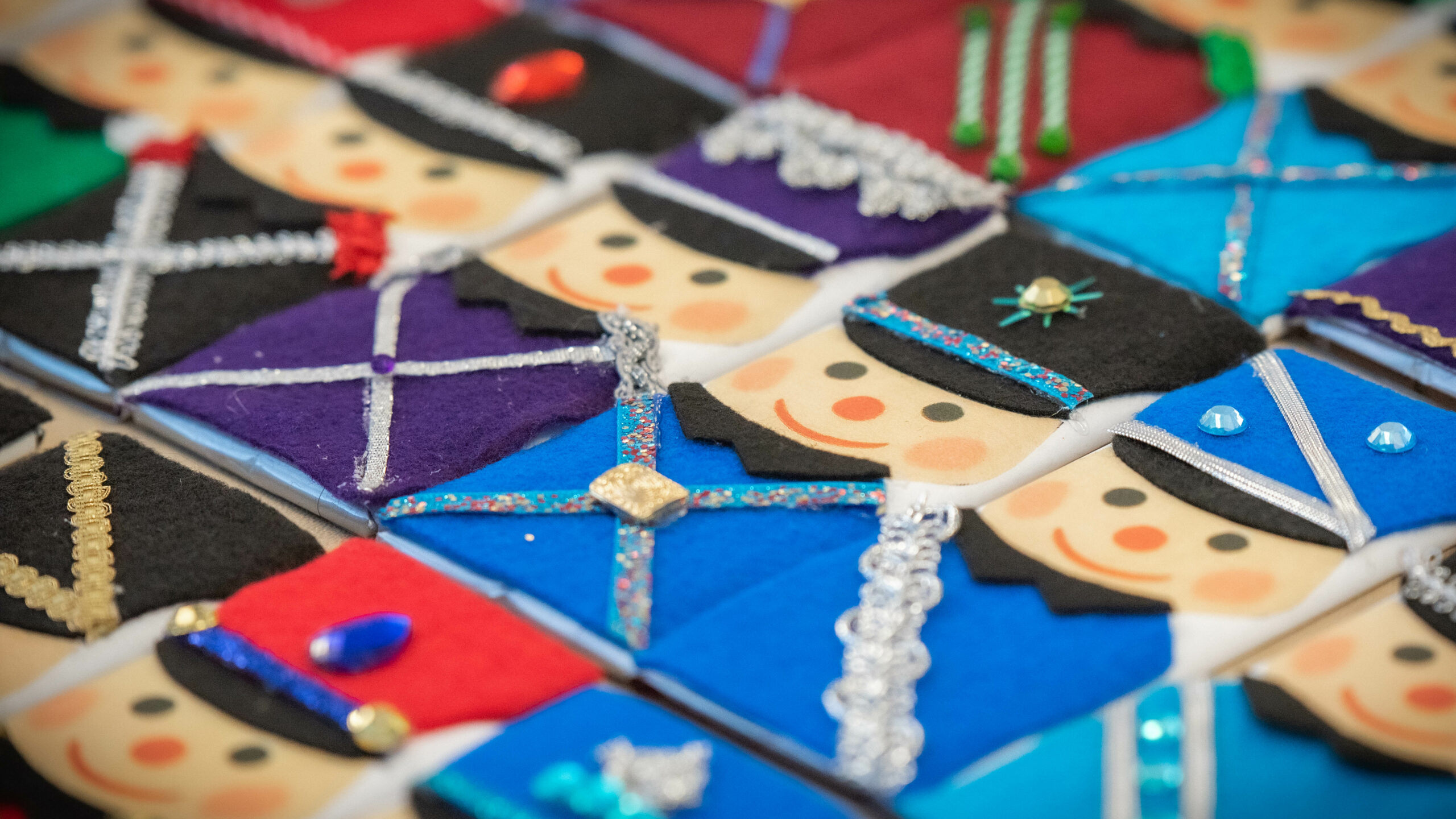 We are currently hosting Snowman Candybar-making workshops on Tuesdays!
We meet in the Conference Room and Lounge each Tuesday beginning from 9:30 – 2:30.  You can choose morning or afternoon, or any time you can give would be great.
Like last year, you will pick up a bag with hats and scarves that match.  Buttons, jewels, yarn, and other embellishments are available to make our snowmen the cutest ever!  Our hot-glue team will secure all the pieces, and it's as easy as that!
Help support our efforts!
Realizing that everyone is not comfortable dressing snowmen, another way for you to help is to donate money towards supplies for snowmen and Nutcrackers.  We go through many hot glue sticks, buttons, ribbons, and other embellishments for both.  Your monetary donations help pay for expenses, thus making a more significant profit for our UMW Love Gifts.  Checks can be mailed to  Tricia DePew, 1203 Timber Ridge Ct., Normal, 61761.  Please make the check to Wesley UMC and write "UMW Snowman supplies" on the memo line.  Thank you for any financial support for our project.
     Please consider joining us in making Snowman Candybars!
We have at least 2,500 snowmen to make!  Second, we have so much fun!  Fellowship is a huge part of this project.  It's easy to get to know ladies better, and you will likely meet someone new!  One does not have to be a UMW member to enjoy the fun!  If you know someone new at church, invite them to come on Tuesdays!  This is an excellent opportunity for them to get to know others from Wesley.