TRADITIONAL BULLETIN (main .org/traditional page)
Thank you for joining us today with your SmartDevice! We are working hard at continuing to make our services as convenient as possible for you and your family here at Wesley United Methodist Church Bloomington. Scan the QR Code every week in-person, or simply bookmark this page in your device to have all of the information you need for each service. We love hearing from you so please feel free to contact us at the bottom of this page any time with your thoughts. Enjoy your service and thank you for joining us once again!
Wesley United Methodist Church – Bloomington, IL
Persecuted, But Not Forsaken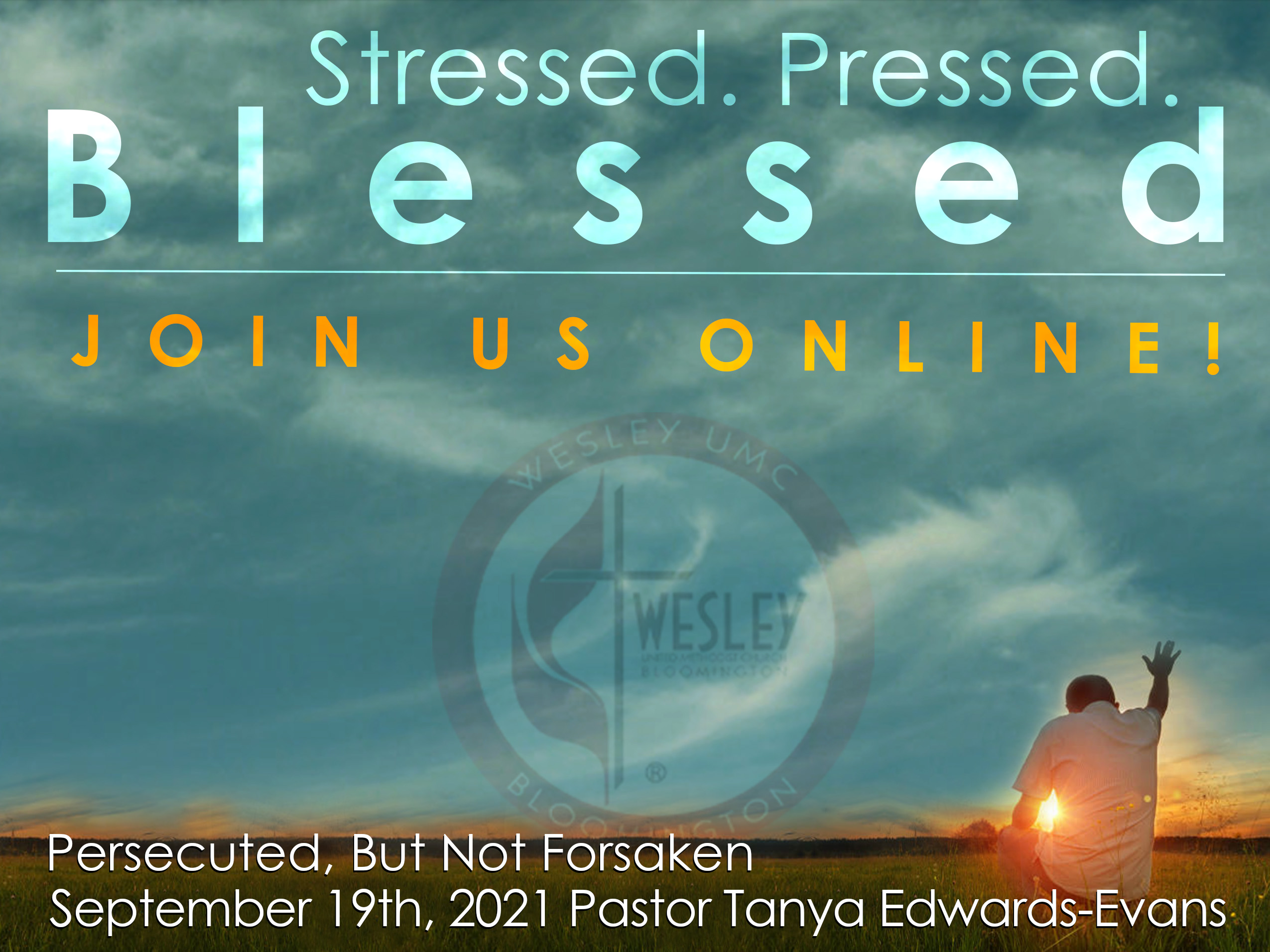 Arrival of the Queen of Sheba (Handel)
Introduction to UMW Sunday
LITANY BASED ON PURPOSE OF UNITED METHODIST WOMEN
Leader: We are a community of people-
People: young, middle-aged, older; diverse in backgrounds, appearances, and gifts—yet celebrating that diversity. 
Leader: Our purpose is to know God-
People: to know You--sense Your joy -- share Your sorrow—Your dream for a world where justice knows no favorite, where all walk in dignity, sensitive to each other's need. 
Leader: Our purpose is to experience freedom as whole persons through Jesus Christ-
People: To reach out and know the wholeness made possible for us by Jesus, even as he restored the broken and the bruised. 
Leader: Our purpose is to develop a creative, supportive fellowship
People: to share the joys; bear the sorrows; bind the wounds of body and of spirit=to become a caring community. 
Leader: Our purpose is to expand concepts of mission-
People: To confront our preconceived opinions, our prejudices; to extend our areas of concern; to accept responsible action 
Leader: Through participation in the global ministries of the church.
People: not "over there" alone, but the neighbor in our midst; not "immediate aid" alone, but willingness to help change systems; not ''for'' but "with ", yet acknowledging the uniqueness of every child of God. 
Resource Guide for Observance of UMW Sunday
2010 Central Texas Conference; compiled and written by Nelroy Wilson
Almighty God, thank you for allowing us to gather to give you praise. Let your spirit fall fresh on all who have gathered here. We stand before you knowing many of us here, and all over our world, are persecuted, afflicted and perplexed.  We ask for your guidance to relieve suffering and expand understanding through the opportunities you have given us. Open our hearts, give us strength and help us to bless you.
Amen.
UMH #591 Rescue the Perishing (verses 1 and 4)
1. Rescue the perishing, care for the dying,
snatch them in pity from sin and the grave;
weep o'er the erring one, lift up the fallen,
tell them of Jesus, the mighty to save.
Refrain:
Rescue the perishing, care for the dying;
Jesus is merciful, Jesus will save.
4. Rescue the perishing, duty demands it;
strength for thy labor the Lord will provide;
back to the narrow way patiently win them;
tell the poor wanderer a Savior has died.
(Refrain)

Children's Time and Baptism of Benjamin Barnett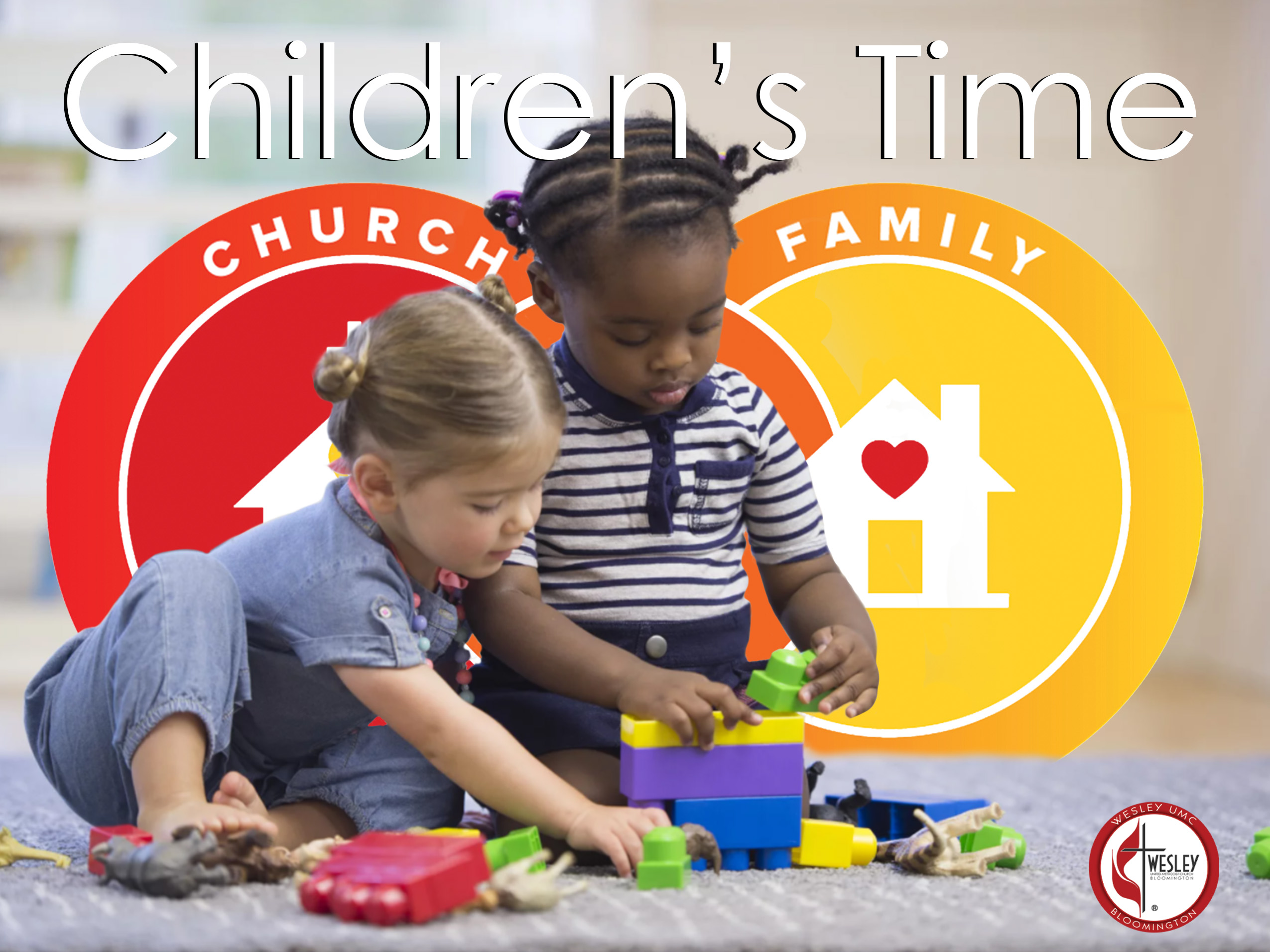 To the Congregation:
Do you, as Christ's body, the church, reaffirm both your rejection of sin and your commitment to Christ?
We do. 
Will you nurture one another in the Christian faith and life and include Benjamin now before you in your care?
With God's help we will proclaim the good news and live according to the example of  Christ. We will surround Benjamin with a community of love and forgiveness, that he may grow in his service to others. We will pray for him, that he may be a true disciple who walks in the way that leads to life. 
Thanksgiving Over the Water
Baptism with Laying on of Hands
Now it is our joy to welcome our new brother in Christ.
Through baptism, you are incorporated by the Holy Spirit into God's new creation and made to share in Christ's royal priesthood.  We are all one in Christ Jesus. With joy and thanksgiving we welcome you as a member of the family of Christ. 
Introduction of Benjamin Barnett to the Congregation
TFWS #2249 God Claims You
Glorious Is Thy Name (Fettke)
UMH #402 Lord, I Want to Be a Christian (vs. 1)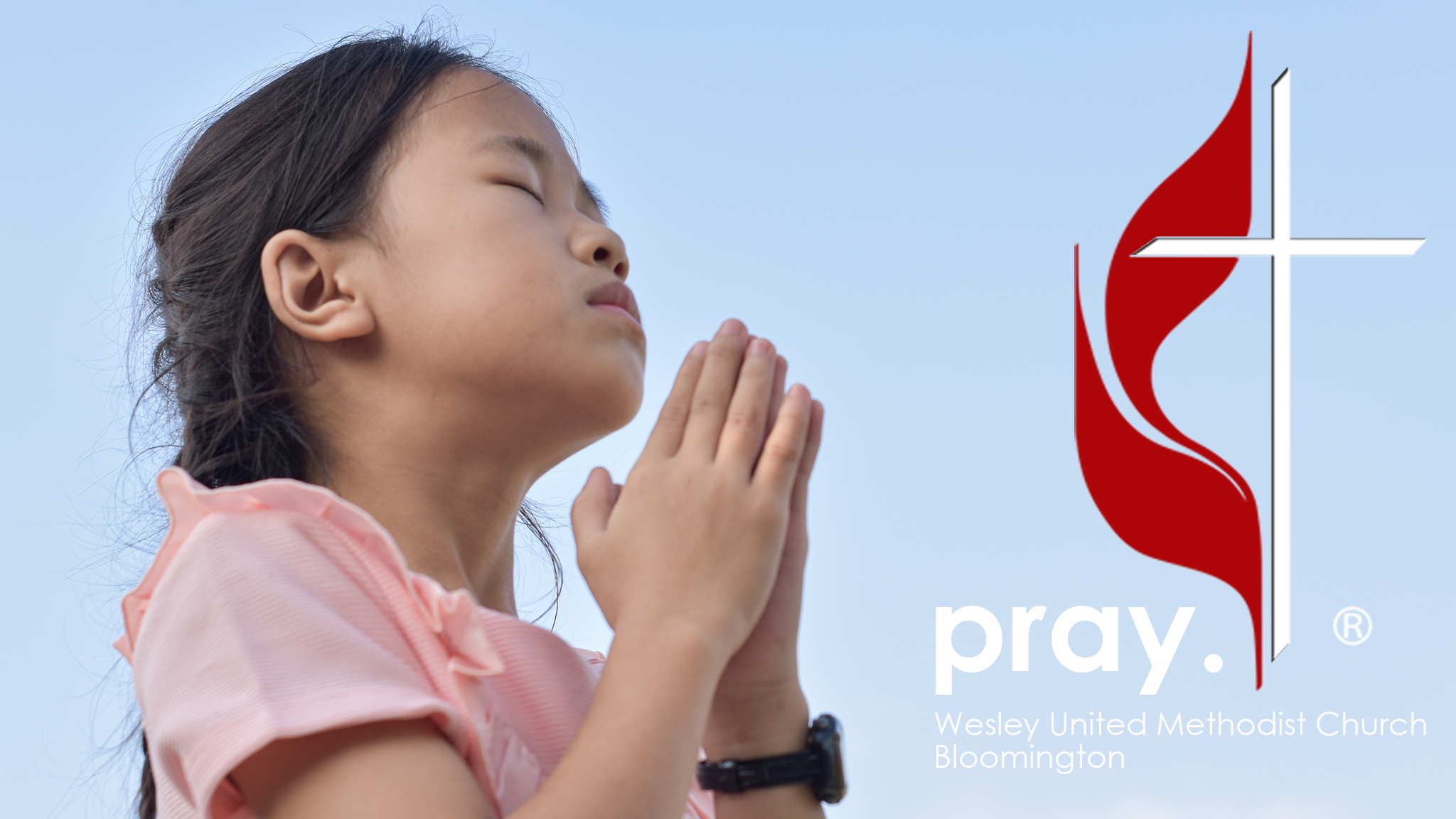 Our Father, who art in heaven, hallowed be thy name.
Thy kingdom come, thy will be done on earth as it is in heaven.
Give us this day our daily bread.
And forgive us our trespasses, as we forgive those who trespass against us.
And lead us not into temptation, but deliver us from evil.
For thine is the kingdom, and the power, and the glory forever.
Amen.
UMH #402 Lord, I Want to Be a Christian (vs. 4) 
Mark 9:30-37
Jesus Again Foretells His Death and Resurrection 
30 They went on from there and passed through Galilee. He did not want anyone to know it;
31 for he was teaching his disciples, saying to them, "The Son of Man is to be betrayed into human hands, and they will kill him, and three days after being killed, he will rise again."
32 But they did not understand what he was saying and were afraid to ask him.
Who Is the Greatest?
33 Then they came to Capernaum; and when he was in the house he asked them, "What were you arguing about on the way?"
34 But they were silent, for on the way they had argued with one another who was the greatest.
35 He sat down, called the twelve, and said to them, "Whoever wants to be first must be last of all and servant of all."
36 Then he took a little child and put it among them; and taking it in his arms, he said to them,
37 "Whoever welcomes one such child in my name welcomes me, and whoever welcomes me welcomes not me but the one who sent me."
Persecuted But Not Forsaken
Reverend Tanya Edwards-Evans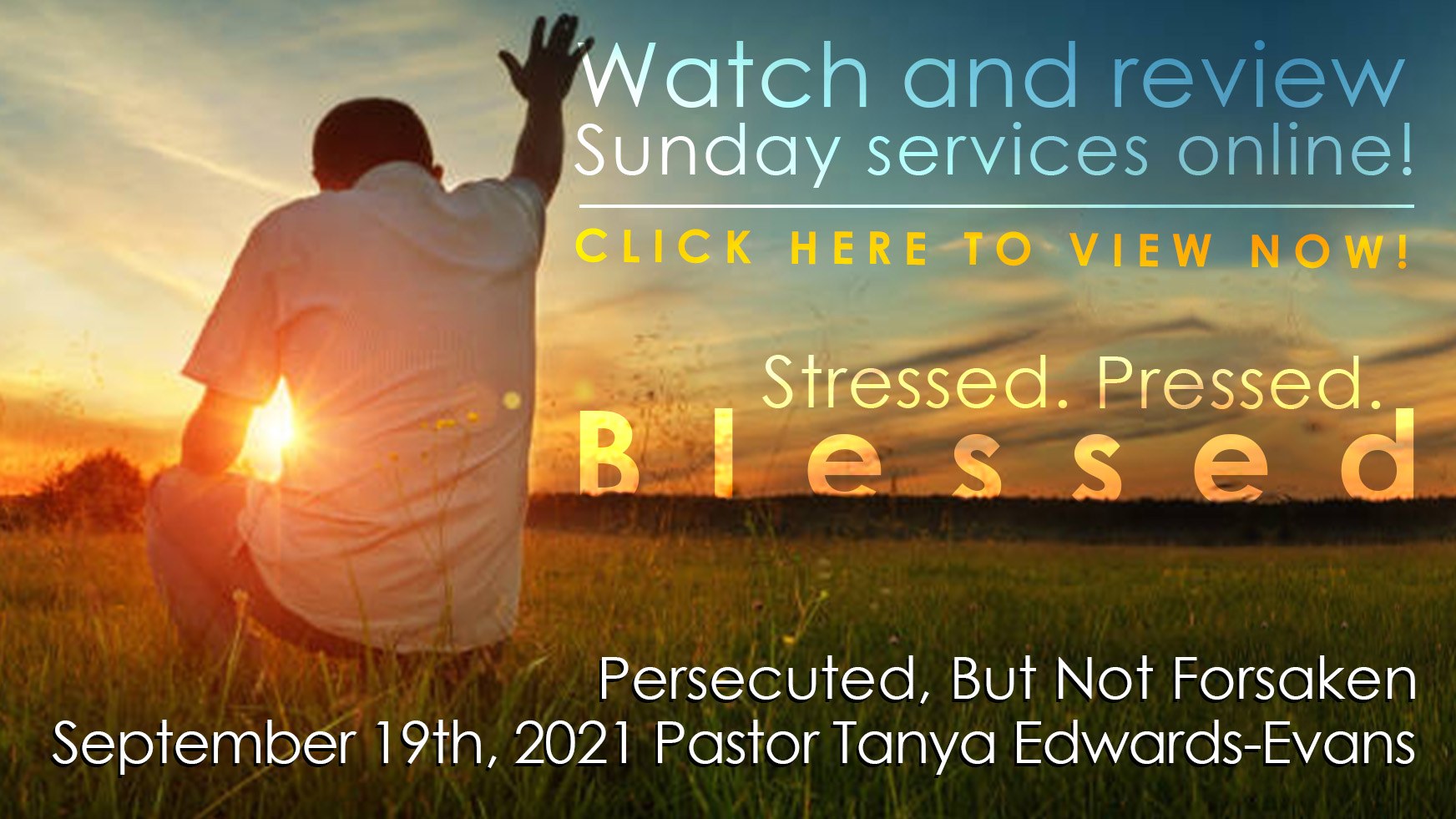 Call to Action/Invitation To the Offering
And Can It Be That I Should Gain (arr. Krug) 
Prayer of Dedication and Announcements
UMH #407 Close to Thee (verses 1 and 3) 
Senior Pastor
Reverend Sara L. Isbell
Associate Pastor
Reverend Tanya Edwards-Evans
Children's Time
Kathi Pritts
Organist and Pianist
Craig Deets
Hymn Singer
Brenna Martin
Thank you for all you do at Wesley United Methodist Church Bloomington. We love seeing you every week and look forward to joining together again next week. God Bless!