When:
September 10, 2022 @ 8:00 am – 12:00 pm
2022-09-10T08:00:00-05:00
2022-09-10T12:00:00-05:00
Where:
Farmers Market
Downtown Bloomington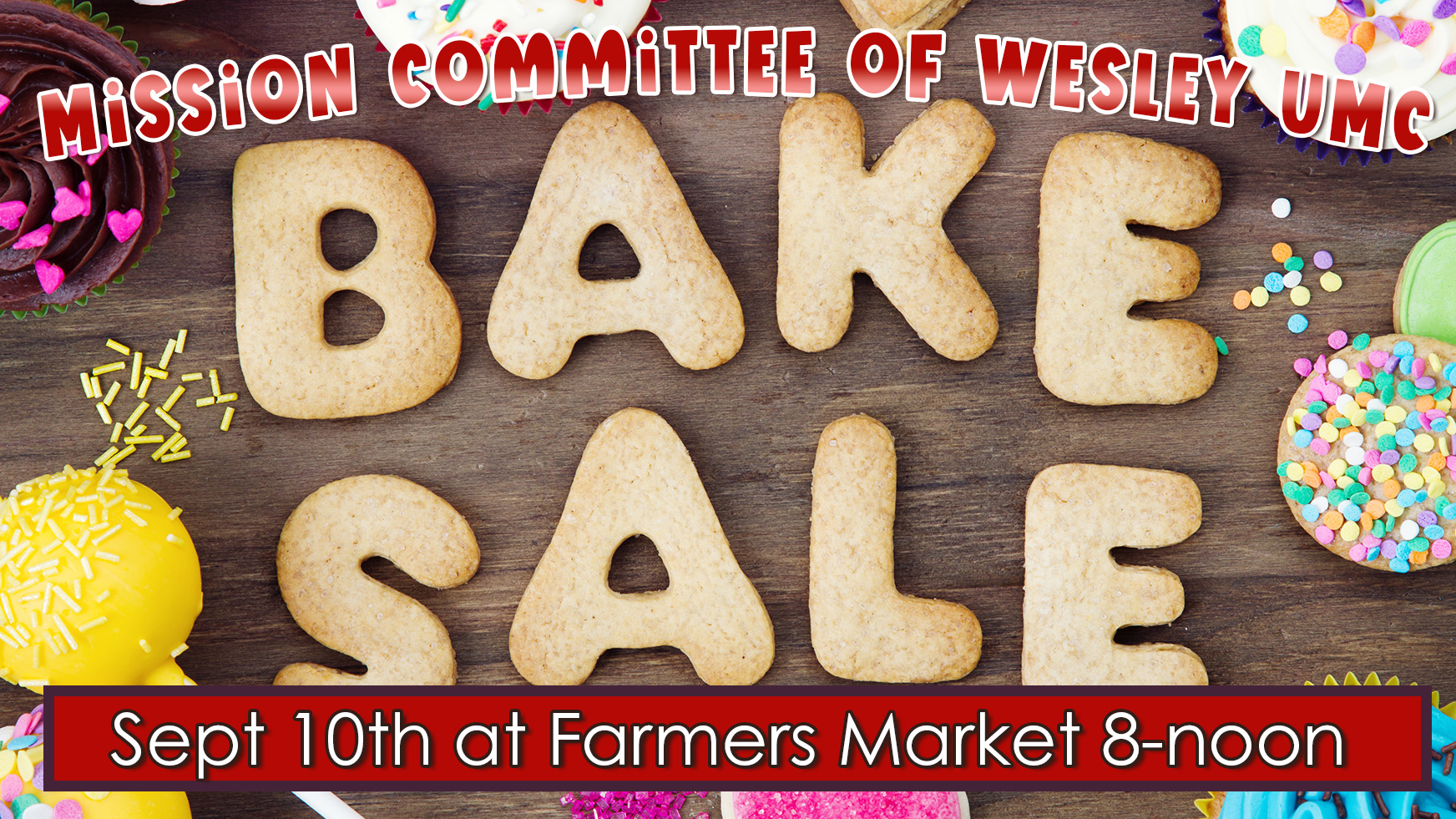 MISSION COMMITTEE BAKE SALE
The Mission Committee of Wesley Church is holding a Bake Sale on September 10 from 8-12 !
We will be at the Farmer's Market in downtown Bloomington selling baked goods for donations.
All proceeds will be donated to UMCOR relief for the Ukraine!
How Can You Help?
Bake! Bake! Bake! Bring all baked goods to the Church on Friday, Sept. 9 from 9-12 and we will bag and label them for the sale. Please no cakes or pies as these are difficult to split into portions for sale. If you bake gluten free or sugar free please let us know so we can label it correctly.
Volunteer to help us Friday morning to bag and label the baked goods in preparation for Sat.
Volunteer to help us set up, tear down, or man the booth on Sat.
To Vounteer phone or text Barb Phend at 309-531-7644 or email at bphend@comcast.net
Thank you for your support Wesley!
As for the videos for the congregation,1) we are trying to get videos from each of our three missionary teams we sponsor. Those then you can edit or copy or combine or whatever is necessary. 2)Sue Deason will be gathering statements from those who have been on various mission trips and summarize those. 3)Lastly Sandi and I will be gathering information about the many missions we support internationally and mention a few local ones we fund.
We wanted to separate the three areas we felt the Committee was responsible for and not prolong the list.
As soon as we can get this ready we'll get with Ben to let him finish it up. Does that sound like we are on the right track?