When:
May 22, 2022 @ 5:30 pm – 9:30 pm
2022-05-22T17:30:00-05:00
2022-05-22T21:30:00-05:00
Where:
Wesley United Methodist Church Bloomington
502 E FRONT STREET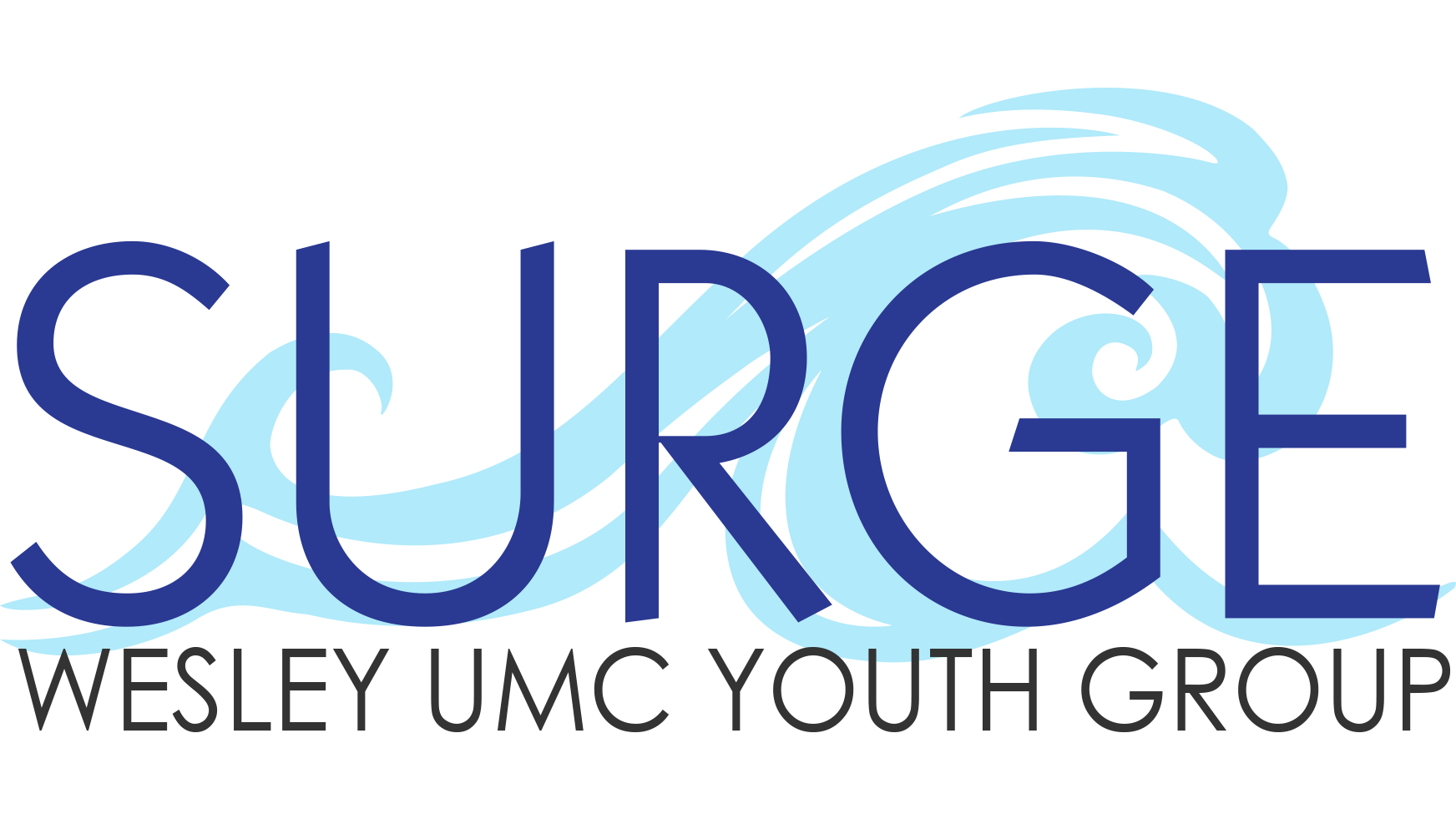 SUBSCRIBE TO THE SURGE YOUTH NEWSLETTER HERE!
SURGE will STAY on Sunday nights this year! Our Sunday plan is as follows:
3:30: Celebration Youth Bells Rehearsal
4:30: Jubilation Youth Choir Rehearsal
5:30: Youth Dinner
6:00-7:30: SURGE!
Come as you are and please feel free to bring a friend!
Our Wesley Youth Programming is getting a facelift this school year! We are making a few changes to our regular scheduled activities to accommodate our different ministries and combine efforts as a big youth family!
Wesley UMC Bloomington is finding new ways to do ministry during Phase 5 of COVID-19. Watch the SURGE newsletter for details as we begin to schedule events on various days of the week.
As a church community, we will be engaging in safe and socially distanced activities as we show the community how much God loves them, who we are, and to maintain the bond  that we have together.
Wash hands and use sanitizer
Stay home if you are not feeling well
Stay home if you've been exposed to COVID within 14-days