Wednesdays at Wesley
ARE IN FULL SWING! ALL ARE WELCOME!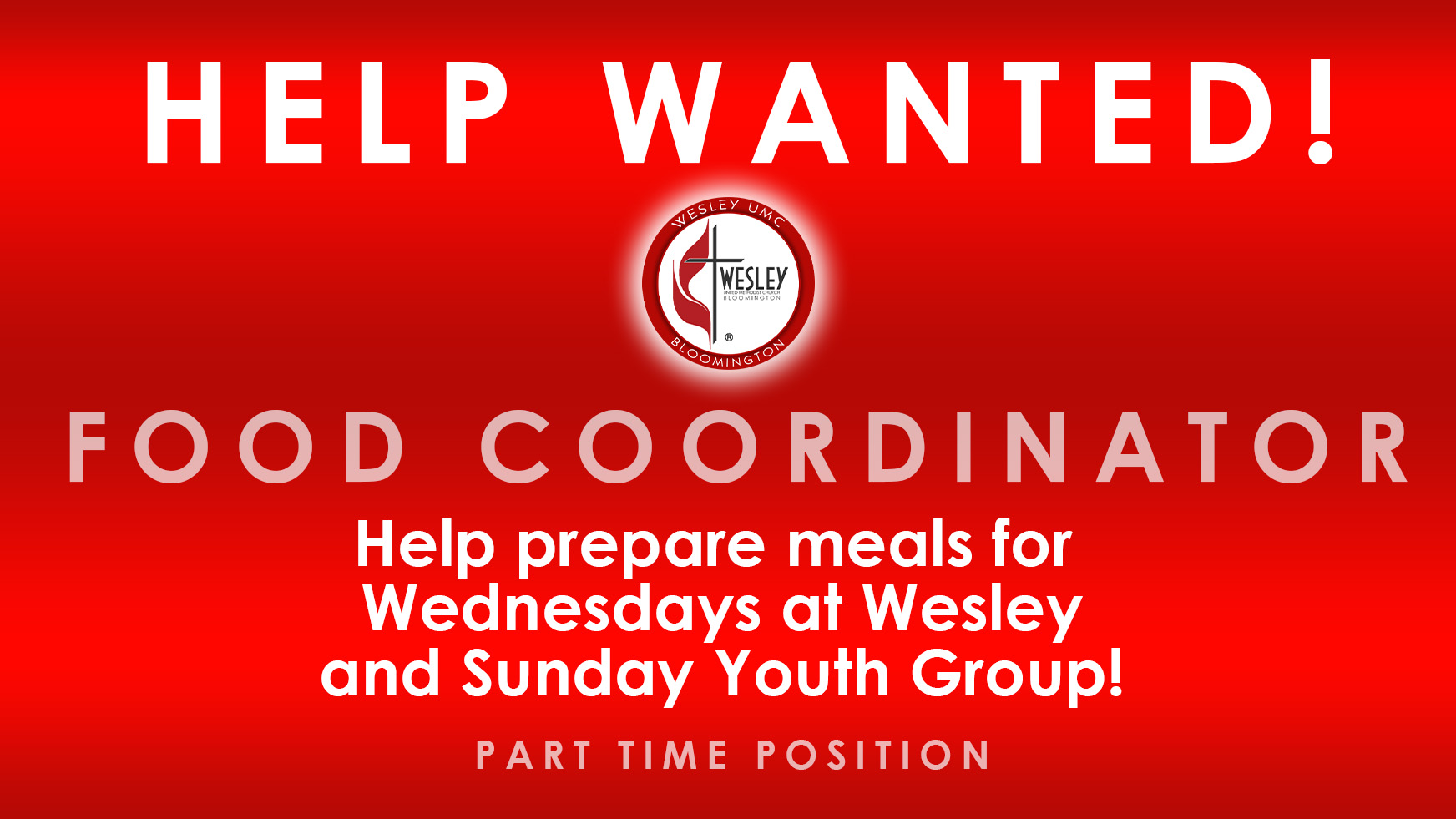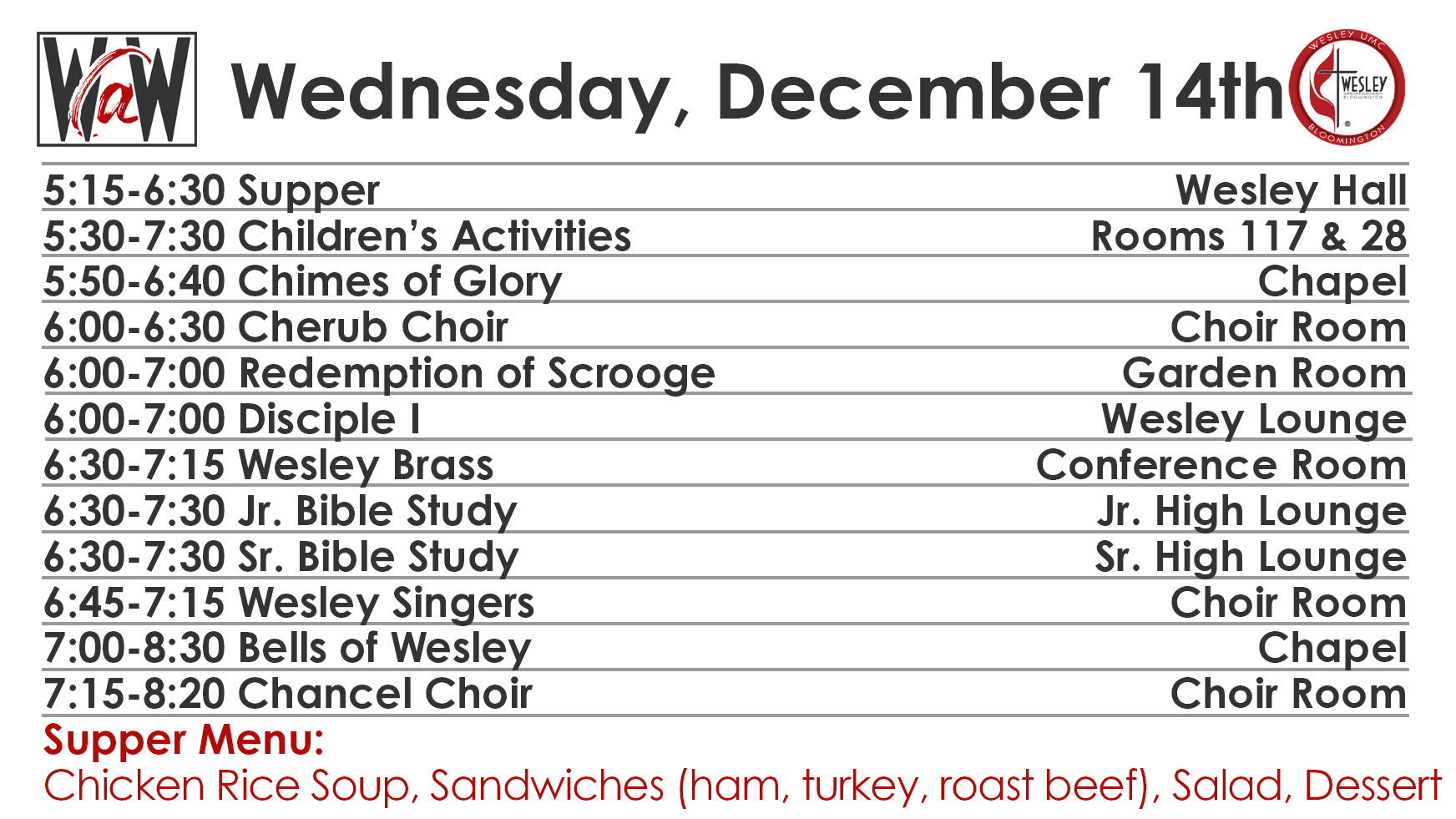 Wednesday at Wesley meal time:
Wednesdays @ Wesley are in Wesley Hall every week at 5:30 pm. Kathy Robinson is preparing a wonderful meal for everyone to enjoy!
Meals are $5.00 for 10yrs and under
$8.00 for 11yrs and older
$25.00 for families of 4 or more
To ensure we will have enough food, please take a moment to register by clicking the link below!
If you plan to be here weekly, please check the box, and we will add you to our list of regulars. You will then not need to fill each week.
Menu for November 2nd:
Country Fried Steak
Mashed Potatoes and Gravy Veggies
Salad bar
Dessert
Menu for November 9th:
Beef & Noodles
Roll
Vegetable
Salad Bar
Dessert
Menu for November 16:
Cream of Potato Soup
Tortilla Soup
Rolls
Fresh Veggie Tray
Salad Bar
Dessert
Menu for November 23rd:
No Meal
Menu for November 30:
Chicken Alfredo Pasta
Veggies
Roll
Salad Bar
Dessert
Menu for December 7th:
Sloppy Joe Sandwiches
Chips
Fresh Veggies
Salad Bar
Dessert
Menu for December 14th:
Chicken Rice Soup
Sandwiches (ham, turkey, roast beef)
Salad
Dessert
Menu for December 21st:
Pulled Pork Sandwiches
Chips
Special Salad
Dessert